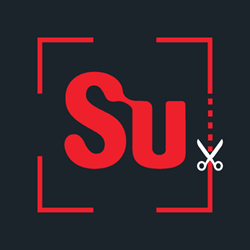 Our customers get all the benefits of Suntico – plus a handsome rebate. While it's easier for us to serve our clients using the latest version of Sage 50 Accounting
(PRWEB) November 12, 2014
Companies using Sage 50 2015 US Edition can get $513 back on a 'Growing' subscription to Suntico if they purchase before midnight on December 31st, 2014.
Suntico is a powerful alternative to traditional customer relationship management (CRM) systems. Designed for busy business-to-business companies using Sage 50, it saves time through improved collaboration and information sharing.
The latest version of Suntico now supports independent sales reps and sales territories. Companies can keep entire teams up-to-date on important customer accounts; connect back office staff, front-line teams and external sales reps; and win business through superior customer service.
"This is a great chance for our customers to get started with 2015, before 2015 even starts! We're running this offer because everyone wins. Our customers get all the benefits of Suntico – plus a handsome rebate. While it's easier for us to serve our clients using the latest version of Sage 50 Accounting." says Hugh Johnson, Suntico SVP Business Development.
This deal is part of Suntico's Cyber Monday promotions. It is exclusive to users of Sage 50 Accounting 2015 in the United States and is valid against a 'Growing' subscription to Suntico.
The offer ends at midnight Pacific Standard Time on December 31st, 2014.
See the Suntico website for more information.
About Suntico:
Suntico is an online account management solution, providing a real alternative to a traditional CRM for companies using Sage 50 software. It provides business managers and sales representatives with instant access to relevant business records, notes, discussions and tasks from any web-enabled device.
It is currently available for Sage 50 Accounting US (formerly Peachtree), Sage 50 Accounting Canada (formerly Simply Accounting) and Sage 50 Accounts in the UK and Ireland.
See the Suntico website for more details.