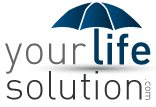 Chicago, IL (PRWEB) November 13, 2014
YourLifeSolution.com, a service which allows for objective online comparison of life insurance quotes, is today publishing some advice on what to do with life insurance after a divorce and how to best meet the requirement of a divorce decree. The service has chosen to do this due a minority but significant percentage of their business being the result of divorce. "Life insurance after divorce is usually less than wanted and more-so a compulsory action. The judge says that as part of the divorce a spouse must carry enough life insurance to protect the children involved in the divorce. The other issue is what to do with life insurance that you carried simply because you were married. Do you convert it, lapse it, cash it in, or simply carry on as though the divorce didn't happen?", said Eric Smith, the founder and independent life insurance agent of YourLifeSolution.com.
Tips From YourLifeSolution.com Regarding Life Insurance After Divorce:
1. Should you have a life insurance policy you don't have to keep, don't simply drop it. You may have a need for it later and it will likely cost more to acquire it at an older age
2. With a divorce decree, purchase the bare minimum of coverage, but be sure the policy is convertible should you need it later
3. Should there be no requirement or necessity to maintain life insurance on yourself for your ex-spouse's benefit, change your beneficiary immediately
4. Form a trust and make the trust the beneficiary if there is no ideal beneficiary at the present time
YourLifeSolution.com's advice can be viewed here:
http://yourlifesolution.com/lifeinsurancequotes/advice-for-what-to-do-with-life-insurance-after-divorce/
YourLifeSolution.com encourages all adult residents of Illinois, Florida, and the rest of America to view their own life insurance quotes on YourLifeSolution.com. Information can also be obtained directly from Eric Smith at 888.374.2764.