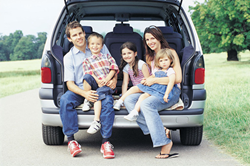 Get the best auto insurance and save you money!
(PRWEB) November 16, 2014
Betterinsurancechoice.com celebrates 2 year anniversary and gives special discount for first 100 customers.
The site makes it easier for drivers to lower their premiums without sacrificing coverage and offers similar resources for several other types of insurance.
Drivers can make the most of the resources by carefully assessing their insurance policies before comparing quotes. Insurance experts often advise drivers to evaluate each area of coverage in order to choose appropriate coverage limits and deductibles.
It is simple from beginning to end. The user enters his zip code and answers a few questions in order to get an accurate rate quotation. Because the zip code is included, the user sees rates only for auto insurance companies in his area. There's no wading through irrelevant information.