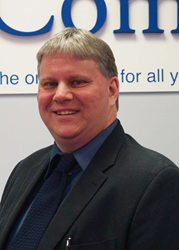 NVIDIA's latest Tesla offering integrates well with our strategy to offer the smartest, most innovative solutions to our clients.
CHICAGO, IL (PRWEB) November 17, 2014
Ace Computers, one of the leading custom computer builders and HPC specialists in the U.S., today announced that it is offering the NVIDIA Tesla K80 GPU accelerator in its Powerworks server product line.
Powerworks servers are a smart, innovative, time-tested enterprise-class solution for small business and corporate datacenters, government agencies, the U.S. Military, and educational institutions from primary schools through universities. They provide years of exceptional service and performance. Standard options include:

Rackmount or tower
Multi-CPU designs (1/2/4/8 Socket)
Intel Xeon or AMD Opteron
Memory expansion up to 96 DIMMS and 6TB
Standalone, cluster, or datacenter
Extensive storage options (HDD/SSD) in LFF/SFF
RAID solutions with up to 4GB Cache
Battery-backed write cache options
Environmentally friendly CacheVault (NAND Flash and Supercapacitor) cache options
Connectivity requirements (40GbE/10GbE, FDR/QDR Infiniband, 16Gbps/8Gbps/4Gbps Fibre Channel)
The NVIDIA Tesla K80 GPU is the world's fastest accelerator, built for high performance data analytics and scientific computing. It delivers significantly higher performance than today's fastest CPUs, and is significantly faster than its immediate predecessor. The Tesla K80 is supported by hundreds of scientific, engineering, high performance computing, machine learning, and enterprise big data analytics applications.
Ace Computers CEO John Samborski said, "We are extremely enthusiastic about NVIDIA's latest Tesla offering. It integrates well with our strategy to consistently offer the smartest, most innovative solutions to all of our clients."
Roy Kim, group manager of Accelerated Computing at NVIDIA, said, "The new Tesla K80 dual-GPU accelerator offers new levels of energy-efficient performance for a wide range of scientific, engineering and HPC workloads. Working with Ace Computers, we will continue to deliver extraordinary value and benefits for public and private sector customers."
Ace Computers' solutions are aggressively priced, and can be either Ace Computers branded, or provided as private label branding through reseller partners. Ace Computers utilizes an ISO 9001:2008 quality controlled assembly and testing process for all Powerworks servers.
Acknowledged as the best custom technology manufacturer, Ace Computers is a Woman-Owned Small Business custom technology systems manufacturer and reseller for the public sector as well as the commercial sector. Their channel partners include Intel, Supermicro, NVIDIA, Mellanox and Samsung among others. It has been an industry leader since 1983. In addition to some of the finest academic institutions in the U.S., long-term clients include the U.S. Department of Energy and the U.S. Department of Defense. Ace Computers builds custom technology with the same components that top manufacturers use without the premium price. Its principal, recognized industry expert John Samborski, is an alumnus of Intel's prestigious board of advisors. In addition to its Greater Chicago headquarters, Ace Computers has locations in New Jersey, Pennsylvania and Colorado. To contact Ace Computers, call 1-877-223-2667 or 1-847-952-6900 or visit http://www.acecomputers.com/TopProducts.asp