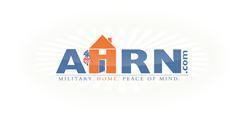 "With this new addition, AHRN.com will offer more housing options for active duty military, Veterans, Guard, Reserves, Retirees, and their families moving locally, via PCS relocation, or as they separate from the service."
Waterford, WI (PRWEB) November 25, 2014
The Automated Housing Referral Network (AHRN.com), now offers the option to post Homes For Sale listings in military communities around the world. This new feature expands the range of housing options in AHRN.com for military members and their families at 500 military installations worldwide.
"Previously, AHRN.com allowed only military For Sale By Owner listings," said Paul Giese, AHRN.com Product Manager. "With this new addition, AHRN.com will offer more housing options for active duty military, Veterans, Guard, Reserves, Retirees, and their families moving locally, via PCS relocation, or as they separate from the service." Any individual or Realtor can now list their For Sale By Owner (FSBO) or Homes For Sale properties in AHRN.com, a direct marketing channel to the military community. Homes For Sale listing fees are $49.95 for a standard 90 day listing or $69.95 for a 180 day featured listing.
Every year, hundreds of thousands of military personnel relocate via a DoD Permanent Change of Station (PCS). Since 2004, AHRN.com has connected millions of military members with rental housing at duty stations around the world. Moving forward, AHRN.com will bring that same success to the Homes For Sale marketplace. This improvement is pivotal for real estate professionals (many of whom are military spouses or Veterans) and individuals via FSBO, who can now advertise Homes For Sale properties to the military community when they are evaluating their housing options.
In addition to the Homes For Sale listing expansion, AHRN.com recently launched a business directory and local/regional banner advertising to help real estate professionals located in military communities connect with military members and their families.
AHRN.com's commitment to enhancing the user experience has been paramount since its inception in 2004, maintaining over 90 percent satisfaction ratings each of the last five years. In 2014, AHRN.com celebrated its 10 year anniversary, launched listing upgrades, customized relocation emails, a detailed PCS Toolkit, integrated moving resources, as well as several other website and resource enhancements.
About AHRN.com
Founded in 2004, AHRN.com is a thriving online community helping military members and their families lower the stress of a housing transition. The site connects the military community with available housing at over 500 military installations worldwide, simplifying the decision making process and easing the burden and costs. Since 2004, AHRN.com has assisted over 1.4 million military members across all Service Branches find housing. For more information, visit http://www.ahrn.com and follow @AHRNcom.