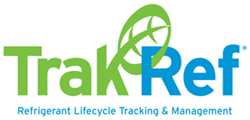 "With over 17,000 active users of the TrakRef® platform, selling Polar Technology to Hudson was a strategic move that, not only expanded the distributor base to now over 1,400 locations, but also enables us to focus our energies
(PRWEB) November 18, 2014
"We have experienced significant acceptance of TrakRef® in farily short order," said Ted Atwood. "With over 17,000 active users of the TrakRef® platform, selling Polar Technology to Hudson was a strategic move that, not only expanded the distributor base to now over 1,400 locations, but also enables us to focus our energies on an area where we have gained some significant understanding and expertise – the comprehensive and accountable management of all aspects of mechanical systems operations,: Atwood continued.
"We have found that, typically, most companies that actually own the mechanical systems, do not truly understand the financial and environmental impact these systems have on their bottom line or the environment. Nor, do they treat the refrigerants within those systems as an asset. TrakRef® is the only management tool of its kind that was developed from within the refrigerant industry and, not only allows ownership of the refrigerants to be managed throughout the lifecycle (Installed systems <> Mechanical Contractors/Service Providers <> Distributor/Wholesaler <> Refrigerant/Reclaim Provider), but also allow these companies, and those service providers who work on these systems, to easily aggregate, assimilate and interpret data to make intelligent decisions regarding acquiring and managing these types of expensive assets. Additionally, it will allow them to set and evaluate performance standards, service labor, warranty management and create compliant environmental reporting," Atwood concluded.
TrakRef meets all EPA and individual state compliance standards for reporting Greenhouse Gas Emissions and is the only platform to provide one-click R3 uploading of reporting under California's AB32 and Rule 1415 mandates.
TrakRef is a secure, cloud-based, SaaS platform that has comprehensive individualized applications for system owners, mechanical contractors, refrigerant reclaim companies & suppliers as well as the ability to connect all three key areas together to provide seamless and reliable information to properly understand and manage any mechanical system.
About TrakRef, LLC
TrakRef®, LLC was founded in 2009 as a division of Polar Technology, LLC, and was originally designed to provide comprehensive and compliant tracking of refrigerants along the distribution channel. TrakRef® now provides comprehensive and accountable management of all mechanical systems operations, not only from an environmental perspective, but from an asset management perspective, as well. TrakRef®, LLC's headquarters are located in Nashville, TN (http://www.trakref.com).
Contacts:
Ted Atwood Owner & President 615-275-7335 tedatwood(at)trakref(dot)com
Nate Hook UX & Digital Marketing Manager 615-610-2363 natehook(at)trakref(dot)com
Walt Baker Flashpoint Management (PR) 615-210-7699 wbaker252(at)gmail(dot)com
Interview requests are accepted.