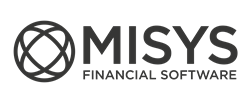 "EGAR's focus on the Russian and CIS markets, combined with its huge resource base, provide Misys with a strategic regional partner. We look forward to a long partnership." Theo Simons, Misys Regional Sales Director for CIS.
(PRWEB UK) 19 November 2014
Misys, the leading financial software company, has signed an agreement with EGAR Technology to become a member of the Misys InFusion Partner programme. EGAR Technology will create and develop competence centres in Russia and the CIS for Misys solutions and become a Misys product integrator of choice, providing technical support and advice.
EGAR Technology will focus on supporting the operations of financial institutions in the securities market and automating banking, treasury and risk management alongside Misys in the region. EGAR Technology's highly-skilled consultants have a deep knowledge of both Misys FusionCapital and FusionRisk.
Misys FusionCapital provides clients with the ultimate trading platform, as well as front-to-back automation of investment operations in the securities and FX, Money and Commodity markets. Misys FusionRisk builds on Misys' extensive international experience in risk management and helps to provide integrated management of all types of financial risks, as well as throughout the entire bank.
Misys Regional Sales Director for CIS, Theo Simons, states, "The specialists from EGAR Technology have many years of automation experience for banks and investment companies. EGAR has a deep knowledge of the key technologies underlying Misys products and real project experience with our solutions. EGAR's focus on the Russian and CIS markets, combined with its huge resource base, provide Misys with a strategic regional partner. We look forward to a long partnership."
Gena Ioffe, CEO of EGAR Technology, adds, "Misys is one of the few international vendors that has achieved recognition in the Russian market. The company offers solutions with both functional completeness and the necessary flexibility for localisation and successful implementation in Russian and CIS financial institutions. We hope that the opening of competence centres for specific Misys products in EGAR Technology will generate new ideas and opportunities, not only for our two companies, but most of all for our existing and potential clients."
About Misys
Misys is at the forefront of the financial software industry, providing the broadest portfolio of banking, capital markets, investment management and risk solutions available on the market. With more than 2,000 customers in 130 countries our team of domain experts, combined with our partner eco-system, have an unparalleled ability to address industry requirements at both a global and local level. We connect systems, collect data and create intelligent information to drive smarter business decisions. To learn more about how our Fusion software portfolio can deliver a holistic view of your operations, and help you to solve your most complex challenges, please visit http://www.misys.com and follow @MisysFS on Twitter.
About EGAR Technology
EGAR Technology is an international company specializing in software development, system integration and delivery of integrated IT services to businesses in various sectors of specialization, primarily to financial market participants. Representative offices are open in Moscow, Kyiv and New York. The main development centers are located in Russia and Belarus. For more information please visit http://www.egartech.com.