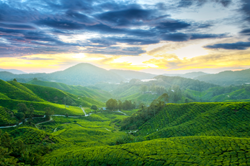 Find Malaysian hotels at up to 60% off in Agoda.com's Malaysia Mobile Mania sale.
Singapore (PRWEB) November 19, 2014
Agoda.com, one of Asia's leading hotel booking sites and part of Nasdaq-listed Priceline Group (Nasdaq:PCLN), has unveiled fantastic limited-time specials of up to 60% on accommodation in some of Malaysia's top destinations for the first ever Malaysia Mobile Mania sale.
On 19 & 20 November, Agoda.com customers who book accommodation through the Agoda.com app or mobile website can save up to 60% in sixteen of Malaysia's hottest tourist destinations, including Kuala Lumpur, Kota Kinabalu, Ipoh, Penang, and the Cameron Highlands. Guests must stay between 19-26 November, 2014.
"Agoda.com is well known in Malaysia for the best last-minute mobile accommodation deals," said Chan Gee, Director Hotels, Malaysia. "With over 3,000 same day accommodation choices available through mobile devices and growing, Agoda.com's offerings give travelers the best accommodation options."
A recent study by Google showed that Malaysians are some of the savviest mobile users in Asia, with over 33% using only their mobile device to go online. This compares to 16% in Singapore and 14% in South Korea and Hong Kong.
But don't delay. While Agoda.com offers amazing prices on accommodation throughout the year, this particular promotion is only available on 19 & 20 November, 2014, and only on Agoda.com's mobile website or apps. Look for hotels with the blue ribbon that says Mobile Deal.
Participating hotels are located in Kuala Lumpur, Penang, Cameron Highlands, Kota Kinabalu, Langkawi, Fraser Hill, Johor Bahru, Kuala Terengganu, Kuantan, Kuching, Malacca, Port Dickson, and more.
Download the free Agoda.com app from the Apple App Store or Google Play, or head to http://www.agoda.com/mmm2014 on your mobile device.