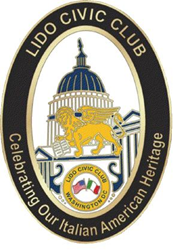 "We look forward to honoring these three outstanding individuals who have given much to our community and who make us all proud of our Italian heritage" Francesco Isgro, President of the Lido Civic Club
Washington, DC (PRWEB) November 19, 2014
The Lido Civic Club of Washington, DC, an 85 year old Italian and American civic and charitable organization, will be honoring this Saturday, November 22, 2014, at the Italian Embassy, a dynamic Italian-American couple as their Man and Woman of the Year for 2015. They are Gracia Martore, President and Chief Executive Officer of Gannett Co., Inc. and Joseph A. Martore, President & Chief Executive Officer of CALIBRE Systems Inc. The Lido Civic Club will also be honoring Gene Dodaro, Comptroller General of the United States, with the National Public Service Award.
Gracia Martore became CEO of Gannett in October 2011. Ms. Martore is the chairman and president of Gannett Foundation which supports non-profit activities in the communities which Gannett serves. The Foundation invests in the future of the media industry, encourages employee giving, reacts to natural and other disasters and contributes to a variety of charitable causes. Ms. Martore champions and actively participates in USA WEEKEND's annual Make A Difference Day, the nation's largest day of community service.
Joe Martore joined CALIBRE in March 2004 as part of its acquisition of Strategic Management Initiatives, Inc. (SMI), which he co-founded and served as President & CEO. In addition to his corporate responsibilities, Mr. Martore serves as a principal consultant to the U.S. Army. Mr. Martore currently is a member of the MIT Engineering Systems Division Alumni Advisory Council, and serves on the Boards of Directors for the Professional Services Council (PSC), the Fairfax County Chamber of Commerce, Easter Seals Serving DC | MD | VA, and the Laurel Grove School Museum Association.
Gene L. Dodaro is the eighth Comptroller General of the United States and head of the U.S. Government Accountability Office (GAO). As Comptroller General, Mr. Dodaro helps oversee the development and issuance of hundreds of reports and testimonies each year to various committees and individual Members of Congress. These and other GAO products have led to hearings and legislation, billions of dollars in taxpayer savings, and improvements to a wide range of government programs and services.
"We are honored to host Lido Civic Club of Washington DC at our Embassy for the Annual Past Presidents Night – said Ambassador of Italy to the U.S. Claudio Bisogniero – This organization enjoys a great tradition in keeping Italian heritage alive among Italian Americans in the D.C. area and beyond, and in supporting Italian culture and the study of Italian language especially among young generations".
"We look forward to honoring these three outstanding individuals who have given much to our community and who make us all proud of our Italian heritage," said Francesco Isgro, President of the Lido Civic Club.
About the Lido Civic Club: The Lido Civic Club is an Italian-American organization serving the Washington metropolitan area since 1929. Through the Lido Civic Club Charities, Inc. a 501(c)(3) non-profit foundation, it has awarded $417,000 in scholarships to Italian-American students in the area. The Lido Club also funds Italian cultural programs, supports wounded warriors, and performs other philanthropic activities in the Washington D.C. area and beyond. Lido has no paid staff and does not employ or retain lobbyists.