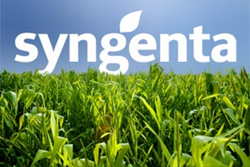 Contact the Oliver Law Group P.C. for your free Syngenta GMO Lawsuits Over GMO Corn Seed review by calling toll free 800-939-7878 today or visit http://www.legalactionnow.com
Chicago IL (PRWEB) November 20, 2014
Syngenta GMO Lawsuit News: The Oliver Law Group P.C. reports that more lawsuits are being filed against Syngenta over its genetically modified (GMO) corn seed that agribusinesses and exporters allege have caused them to lose money due to China's refusal to buy the product. According to a report from the Associated Press, more than 50 Syngenta GMO lawsuits have been filed against Syngenta and "hundreds more" are expect to be filed. The Syngenta GMO lawsuits allege that China's refusal to import the GMO product because it contains Agrisure Viptera has cost farmers more than $1 billion. The Associated Press further reported that China, a major importer of American corn, has not agreed to purchase a GMO product that it has not tested. According to the report, Syngenta contends that the lawsuits do not have merit and "upholds the right of farmers to use approved new technologies."
(foxbusiness.com/markets/2014/11/17/dozens-lawsuits-filed-over-syngenta-release-gmo-corn-seed-that-china-refuses-to/, November 17, 2014)
The Oliver Law Group P.C. is now offering free legal reviews to farmers, businesses and others that allegedly sustained financial damages due to Syngenta's attempts to commercialize Agrisure Viptera GMO corn seed. To learn more about filing a Syngenta GMO lawsuit, please contact the Oliver Law Group P.C. by calling 1-(800) 939-7878 today or visit http://www.legalactionnow.com.
Reuters reported that Agrisure Viptera, also known as MIR 162, is a GMO corn seed product developed by Syngenta to produce a protein to ward off certain pests. Syngenta sought approval from China in 2010 to sell the seed, but China's government officials have not yet cleared the product for sale, Reuters reported. China's government has rejected more than 1 million metric tons of corn since November 2013 and because of this action, prices have dropped more than 60 percent from their peak in 2012. By April 14, China's rejection of the corn shipments containing Agrisure Viptera had cost U.S. grain companies an estimated $427 million, according to Reuters report.
(reuters.com/article/2014/09/17/us-syngenta-seed-trans-coastal-idUSKBN0HB2OQ20140917, The Wall Street Journal, April 16, 2014)
(reuters.com/article/2014/09/12/syngenta-seed-cargill-idUSL1N0RD1NE20140912, Reuters, September 12, 2014)
Court documents indicate that a MIR 162 lawsuit recently filed on behalf of three North Carolina farmers allege that China began rejecting the GMO corn in November 2013 after discovering that the shipments contained the unapproved MIR 162 trait used in Viptera and Agrisure Duracade, Sygenta's second generation of MIR 162 corn which was released, sold and distributed for planting in 2014. The lawsuit alleges that the plaintiffs and those similarly situated have suffered substantial damages and their ability to grow, cultivate, harvest and market corn is "at great risk." The GMO corn complaint purports that the farmers' damages are a result of Syngenta's "intentional and reckless" release of Viptera and Duracade into the U.S. market prior to the company receiving approval from China to import MIR 162 to that country. The complaint names as defendants, Syngenta AG, based in Basel-Stadt, Switzerland, and Syngenta Corporation in Delaware. The lawsuit was filed in the U.S. District Court, Eastern District of North Carolina on November 11, 2014. (Case 7:14-cv-00262-BO)
In addition to Syngenta lawsuits filed by individual farmers, Agrisure Viptera complaints were filed in September against Syngenta by grain exporters Cargill Inc. and Trans Coastal Supply Co. Cargill contends in its lawsuit filed in Louisiana's 40th Judicial District Court that it has been exposed to more than $90 million in losses and they can no longer sell corn grown in the United States to China. (Case No. 60671) Trans Coastal Supply Co. purports in its Syngenta lawsuit filed in the U.S. District Court, Central District of Illinois that Syngenta's actions could ultimately cost the company as much as $141 million (Case No. 2:14-cv-02221-CSB-DGB)
Court documents indicate that a motion was filed with the U.S. Judicial Panel on Multidistrict Litigation (JPML) by plaintiffs involved in Syngenta lawsuits asking the panel to transfer all federally filed Syngenta lawsuits with similar allegations against Syngenta to the U.S. District Court, Northern District of Illinois where they would be consolidated for pretrial proceedings. (In Re: Syngenta AG MIR62 Corn Litigation – MDL No. 259)
(jpml.uscourts.gov/sites/jpml/files/Hearing_Order-12-4-14.pdf, October 22, 2014)
About The Oliver Law Group P.C. And Filing Syngenta GMO Lawsuits Over GMO Corn Seed
Oliver Law Group P.C. is a different kind of law firm. One that focuses on the needs of the injured first. A compassionate law firm dedicated to fighting for the rights of victims and their families, and doing everything necessary to ensure those rights.
The experience of a large firm. The 1-on-1 dedication of a small firm. A reputation built on trust.
Experience. Dedication. Trust. Oliver Law Group P.C.
If you would like to learn more about joining the Syngenta Lawsuits Over GMO Corn Seed, turn to the law firm with the Experience, Dedication, and Trust you deserve. Contact the Oliver Law Group P.C. for your free Syngenta GMO Lawsuits Over GMO Corn Seed review by calling toll free 800-939-7878 today or visit http://www.legalactionnow.com.