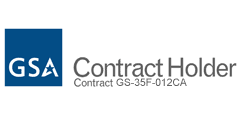 GSA Contract allows us to provide our premium products to Federal Government, and add new clients. We are proud and honored to serve them
Hayward, CA (PRWEB) December 01, 2014
SF Cable, Inc., a leading of premium computer cables and accessories at wholesale prices, has announced that the US General Services Administration (GSA) awarded SF Cable, Inc of Hayward, CA a Schedule contract number GS-35F-012CA effective October 3, 2014, 2014, through October 2, 2019, for Information Technology Professional Services, awarded under solicitation FCIS-JB-980001B
"This contract allows us to provide our premium products to Federal Government, and add new clients. We are proud and honored to serve them" said Duangtip Truong, SF Cable President/CEO. SF Cable, Inc. incorporate GSAAdvantage!® as part of its current website, via a link, to create a sense of convenience to government buyers. The company plans to continually foster relationships with federal and state agencies in the surrounding areas.
About SF Cable
SF Cable, Inc., a woman-owned, minority, small business, has been providing high quality and affordable cables, components and accessories for computers and consumer electronics as well as custom products such as fiber optic and copper networking cables, and modular adapters, to government and corporate clients since 2004. Their reputation for success is due to their large inventory, quick order turnaround time and nine years of delivering superior new commercial information technology equipment and products in the United States. The company products are RoHS compliant and environmentally-friendly and have a lifetime warranty on cables, adapters and non-electronic products. To enable its products, the company maintains a large warehouse and works with ISO 9001-2000 registered manufacturers to deliver high quality merchandise at wholesale cost. The company offers a secure website for its customers to give the customer peace of mind in knowing their transactions and privacy are protected : http://www.sfcable.com.
Personnel with SF Cable, Inc. are committed to exceptional customer service, timely output and efficiency in their efforts.