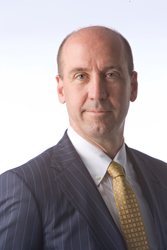 In the past year we have witnessed a series of startling advances. And from the looks of it, 2015 is going to alter the game even further
New York, NY (PRWEB) November 25, 2014
"If only I could see what you see." So says Dr. Watson to Sherlock Holmes (in Steven Deitz's adaptation of Sherlock Holmes: The Final Adventure,) to which Holmes replies, "Oh you see, Watson—but you do not observe."
Most people view Sherlock Holmes as a Detective, in this day and age, however, Holmes' words might very well be that of a Futurist. Global futurist Jack Uldrich, often finds himself sharing similar sentiments with his clients. As a futurist, Uldrich is in fact a bit of a detective; he researches, writes and speaks on future trends to a number of clients in a variety of industries including energy, agriculture, manufacturing, finance and healthcare all over the world.
At this time of year, in addition to wrapping up his engagements on the speaking circuit, his focus is set upon sleuthing out the imminent technological trends for the New Year.
"In the past year we have witnessed a series of startling advances. And from the looks of it, 2015 is going to alter the game even further, as far as technological changes are concerned," says Uldrich.
10 "Game Changing" Technologies Poised to Transform the World in 2015, Uldrich's latest article, includes predictions that run the gamut from healthcare advances such as genomic surgery, a nicotine vaccine and rapid diagnostics, to architectural feats such as 3D printed houses. Also among his predictions for the coming year, he states that a cure for Type 1 Diabetes, a disease that costs the U.S. health care system an estimated $15 billion every year, is even within the realm of possibility. "Each development is an extraordinary advance and each heralds a brighter future."
"The complete elimination of diabetes, smoking or genetic diseases will not, however, occur overnight. Nor will a world of clean and affordable energy, abundant freshwater, 3D printed houses or worldwide high-speed Internet access miraculously appear by the end of 2015."
While nothing about the advances we will see in 2015 according to Uldrich are "Elementary" --"the Game is definitely afoot."
Parties interested in learning more about him, his books, his daily blog or his speaking availability are encouraged to visit his website. Media wishing to know more about either the event or interviewing Jack as a futurist or trend expert can contact Amy Tomczyk at (651) 343.0660.