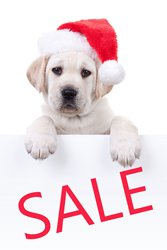 Sublime Beauty's popular Gift Boxes with Serums are now marked down big for Black Friday through Cyber Monday!
St. Petersburg, Fl (PRWEB) November 28, 2014
Let the Black Friday sales begin at Sublime Beauty®!
Beautiful Christmas boxes with bows on top, filled with skincare goodies, will delight and please her on Christmas. All prices are deeply discounted today while quantities last - no coupon required. See the gift selection here.
All products are also available on Amazon at the same sales prices. Links to the Amazon listings are found on each Sublime shop product page for ease.
The company published a 2014 Gift Guide to help sort out ideas.
In addition, Sublime Beauty® offers many additional products that would make nice gifts or Stocking Stuffers. Be sure to take a look at the opportunities available now, while quantities last.
ABOUT: Sublime Beauty® is a quality skincare company that focuses on products to "Age Younger". Ingredients help to boost collagen, hydrate, relax wrinkles and improve skin. A niche includes healthy Skin Brushes. The company webstore offers free standard shipping and a VIP Club. Sign up for Secret Sales on the site. Products also available on Amazon.