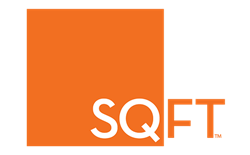 The SQFT mobile app is a viable and inexpensive alternative to full priced real estate agencies.
Boulder, Colorado (PRWEB) November 25, 2014
SQFT, the world's first fully transactional real estate app, is pleased to announce that it has closed the world's first home sale via mobile application. The home, located in Denver, went under contract on October 31, 2014 and closed today at a price of $375,000. The seller, Fo F. listed his home on the SQFT app and, later the same day, received an offer on his iPhone from the buyer, Jackie S., also of Denver. The parties negotiated their price and terms using the app until they reached a deal. Within minutes of agreeing to terms, the Seller and Buyer signed a contract on their iPhones using nothing more than their finger as a stylus. Today, the deal closed at a Colorado title company without a hitch. The Seller estimates that he saved over $20,000 by using the SQFT app.
"This closing today represents a giant milestone for SQFT and homeowners everywhere that want an alternative to a full-service, full-priced agency," said James Simpson, a co-founder of SQFT and the transaction broker of record for the deal. "Soon, the app will be available for anyone in select markets to download and save tens of thousands of dollars on the sale of their home."
SQFT is running a pilot launch of its transactional real estate app until the end of December. Qualified homeowners in Colorado who are interested in selling their home during this time will pay no seller listing commission when their home sells. Once the pilot is over, homeowners will typically pay only 1% or, if the buyer has their own independent broker, the fee is 2%. (instead of the usual 6%) when their home sells. A few slots are still available for the pilot and homeowners are encouraged to sign up at http://www.sqftx.com.
The Company plans a launch that will cover the entire state of Colorado in December. By early next year, the Company anticipates several other launches including San Francisco, California and Austin,Texas.
About SQFT
SQFT is the world's first real estate listing creation and transaction app. With SQFT, homeowners can create a professional listing that will immediately be posted to the MLS, Zillow, Trulia, Realtor.com plus up to 450 additional sites. In addition to being a listing tool, SQFT provides easy-to-use, step-by-step instructions that guide a homeowner through the sale process. Once a listing is posted, SQFT provides professional photography and a beautiful "for-sale" sign. SQFT can even schedule showings based on user availability and electronically deliver closing documentation that can be signed inside the iPhone app. When a house sells, the fee is typically 1% (instead of the usual 6%) or, if the buyer has their own independent broker, the fee is 2%.
For more information about SQFT, please contact Allison Moore at (720) 726-3989, email Allison(at)sqftx.com, or visit our website http://www.sqftx.com
© SQFTx, LLC All Rights Reserved. SQFT and the SQFT logo are trademarks of SQFTx, LLC. Any other service names, product names, company names or logos included herein are the trademarks or service marks of their respective owners.