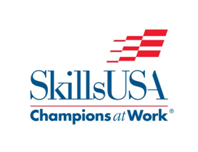 "We look forward to the recommendations moving toward action in schools across the nation."
Leesburg, Va. (PRWEB) November 25, 2014
The Council of Chief State School Officers (CCSSOs) Career Readiness Task Force recently produced a report that outlined how states can take actions to significantly improve the preparation of students for successful careers. Members of the Task Force included Chief State School Officers from Kentucky, North Carolina, Wisconsin, Maryland, Louisiana, Minnesota and Georgia; State CTE Directors from Vermont, Oklahoma and New Mexico; state postsecondary leaders from North Carolina and Colorado; national experts from SREB, NASDCTEc, SkillsUSA, Educate Texas, and ConnectEd; and, business leaders from IBM, JP Morgan Chase and the U.S. Chamber of Commerce Foundation.
On Monday, December 1, the CCSSOs will meet with a panel of leaders in the K-12, higher education and business community to discuss the recommended actions that states can take to elevate career readiness, ensure rigor and significantly improve the preparation of students for successful careers.
The panel of leaders will include

Executive Director of the Council of Chief State School Officers Chris Minnich
Kentucky Education Commissioner and Career Readiness Task Force Chairman Terry Holiday
North Carolina Superintendent of Public Instruction June Atkinson
North Carolina Community College System President R. Scott Ralls
IBM's Director of Global Citizenship Initiatives in Education Maura Banta
"SkillsUSA was very pleased to be a part of this prestigious task force and the important work of developing recommendations for states and school districts to help students become career ready," said SkillsUSA's Executive Director, Tim Lawrence. "We look forward to the recommendations moving toward action in schools across the nation."
The meeting will take place at The Hall of States in the National Guard Memorial building, One Massachusetts Avenue NW, Washington, DC 20001.
Please e-mail olympia(dot)meola(at)ccsso(dot)org or call 202-336-7071 to RSVP or for more information.
###
The Council of Chief State School Officers (CCSSO) is a nonpartisan, nationwide, nonprofit organization of public officials who head departments of elementary and secondary education in the states, the District of Columbia, the Department of Defense Education Activity, and five U.S. extra-state jurisdictions. CCSSO provides leadership, advocacy, and technical assistance on major educational issues. The Council seeks member consensus on major educational issues and expresses their views to civic and professional organizations, federal agencies, Congress, and the public.