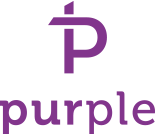 Purple's size and scale makes us agile and nimble when responding to our clients needs and we have built a great team that believes in Purple's values, ethos and culture
London (PRWEB UK) 1 December 2014
With a successful twelve months, Purple is set to achieve its end of year targets with revenues at just over £1m after a year of trading. So the natural progression for this young, energetic business is to enhance its geographic spread in order to tap into new opportunities and support its growing customer base. With an increasing demand for independent IT consultancy services in the Not for Profit, Membership and Professional services sectors, Purple has made the strategic decision to expand to the Thames Valley, a rapidly expanding centre for technology outside of the Capital.
Co-founder Alistair Sergeant comments: 'Purple engages with its clients to provide an independent and unbiased view on their technology portfolio. This ranges from infrastructure to applications and of late with particular focus on Unified Communication and Collaboration. The key differentiator of Purple's strategy service is that we guide our clients to implement the correct technology that is well aligned to their business objectives, not just the 'latest and greatest' technology or technology that we sell as a vendor partner. An integral part of the role that Purple plays with its clients is continuous monitoring and analysis of the market trends, which forms a big part of the output deliverables of our service. Through engaging with Purple, our clients benefit from continual evolution of their technology platform. Purple's size and scale makes us agile and nimble when responding to our clients needs and we have built a great team that believes in Purple's values, ethos and culture when representing our business.'
Purple is an independent technology consultancy providing virtual chief technology officer (vCTO) services, that engages with clients to bridge the gap between business and technology. Purple works with its clients to design and implement a technology strategy that aligns with their business objectives. Purple's clients are empowered with competitive advantage through using the correct technology. Purple covers the entire spectrum of infrastructure to applications and works in a vendor agnostic manner to deliver output-based results.