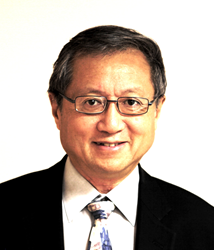 I highly appreciate the objective, practical and trustworthy analytical work that EJL Wireless Research has offered to the wireless industry," said Shen
Salem, NH (PRWEB) November 28, 2014
EJL Wireless Research is announcing today that Donglin Shen has joined the company as a Principal Analyst. Mr. Shen will expand and deepen the research focus and coverage of EJL Wireless Research within the mobile networks market with an emphasis on LTE Advanced (LTE-A) technologies and services and 5G radio access technologies. Mr. Shen had previously worked at ZTE where he held the position of Vice President/Chief Technology Officer, Strategic Planning. Prior to ZTE, Mr. Shen previously held senior technical positions at AT&T Wireless, Nortel Networks, and Metawave Communications. Mr. Shen holds a M.S. in electrical engineering from the University of Ottawa, Ontario, Canada and a B.S. in electrical engineering from Northeast University (东北大学), Shenyang, China. He also attended Graduate School at the University of Science and Technology of China (中国科技大学北京研究生院) in Beijing, China.
"The addition of Donglin to the team will significantly enhance the capabilities of EJL Wireless Research within the RAN market segment of mobile networks. His expertise in RF and in mobile network technologies will allow EJL Wireless Research to continue to broaden and deepen our portfolio of wireless research products" said founder and President, Earl Lum.
"It is my pleasure to join and be a part of this remarkable organization where I can contribute and leverage my 30+ years of experience and knowledge in telecommunications industry as a well respected systems architect, technology strategist, and mobile communication veteran. I highly appreciate the objective, practical and trustworthy analytical work that EJL Wireless Research has offered to the wireless industry," said Shen.
About EJL Wireless Research
EJL Wireless Research provides proprietary, accurate and cutting-edge market analysis and consulting services on the wireless technology ecosystem and defense and aerospace industries. The firm's wireless infrastructure research division focuses on all vertical elements of the wireless ecosystem including mobile subscribers, mobile operators, mobile handsets, mobile infrastructure and mobile content. In addition, the firm provides analysis across horizontal technology suppliers including RF semiconductor materials, RF semiconductor/components, subsystems and OEMs. Similarly, the defense and aerospace division focuses it efforts on the ecosystem supporting UAV and airborne platforms and subsystems. Our goal is to provide our clients with mission critical market analysis and information.
EJL Wireless Research believes it has a corporate responsibility, both local and international, in giving back to the community. Please visit our website for more information about the charitable organizations it supports at: http://www.ejlwireless.com/corporate_responsibility.html.
EJL Wireless Research is managed by Earl Lum. Mr. Lum has 20 years of experience within the wireless industry including 8 years as an Equity Research Analyst on Wall Street cover the global wireless industry. The company is headquartered in Salem, NH. For more information about EJL Wireless Research, please visit the company's websites at http://www.ejlwireless.com or http://www.ejldefense.com.