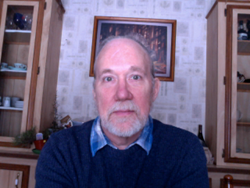 When we're facing emotional challenges, we often feel somehow this is unique to us, when we actually tend to follow consistent patterns and behaviors.
Munnsville, NY (PRWEB) November 30, 2014
"I'm no stranger to emotional challenges and fear, stress, overwhelm and uncertainty," shares Tim Emerson of Kwan Yin Healing. "I'm the poster child, actually, or have been, for all three. I have, for example, taken on such things as multiple jobs at once, feeling I had to do so, to the point where I have made myself so sick that I was bedridden for a few weeks—and more than once. At other times, I have been frozen in fear, uncertain what to do, and so did nothing, exacerbating the situation. But I'm happy to report that these are not issues that I'm dealing with today."
Emerson has been sharing his experience and approaches since Kwan Yin Healing was founded in January of 2012, to accommodate his growing healing clientele.
"As we worked on both traditional healing and on healing lives to get unstuck and back on their paths, people kept following the same emotional patterns in the same order. So I started incorporating this in my work, addressing them in order as they arose."
These approaches and systems have been gathered into a fresh online course offering, "Fear and Uncertainty to Hope and Healing." As Emerson explains, "When we're facing emotional challenges, we often feel somehow this is unique to us, when we actually tend to follow consistent patterns and behaviors."
The course includes overviews such as How Emotional Healing Works, the Eight Solutions for Shifting Emotional Challenge, Five Keys to Handling Fear, and action steps that can be put to use immediately.
"For example, consider these principles," he continues:
Six Principles of Emotion:
1. Don't make your emotion your identity.
2. Remember that our emotions are a snapshot, not an enduring reality.
3. Emotions are mirrors of our thought, so if we're not feeling what we want to feel, we need to look to the quality of our thoughts.
4. Who owns this emotion? If it's not yours, let it pass right on through.
5. Remember that we tend to react to emotions, which only inflames things in the wrong direction, making it worse.
6. Much of our emotional turmoil stems from not knowing what we want, so we're kind of lost to begin with.
"When we understand the nature of emotion better, we begin to make better emotional decisions," notes Emerson.
"Another example is the nature of feeling overwhelmed," he continues. "When we say we're overwhelmed, that's usually not true. Overwhelmed means I'm standing at the shore and a tsunami just hit. I am overwhelmed. But most of the time I'm simply feeling overwhelmed. Understanding that I'm talking about a feeling and not a thing gives me more control, as our feelings are reflections of thoughts."
"Then, too, sometimes people like to feel overwhelmed. In many cases, it's their identity," Emerson observes. "It makes us feel needed and important. So we take on everything and then we feel overwhelmed. And many of us were raised to believe in a work ethic that the way to get ahead is to take on more work, that we should be self-sacrificing, and there's nothing wrong with those values, except that at a certain point it becomes unrealistic. The first reality check is stop trying to do everything yourself. The second reality check is to stop trying to control everything. The third reality check is to stop taking on too much.
"Solving these problems, though, means walking into uncertainty, leaving the comfort zone, or we just keep walking around what we currently have, forever frozen," points out Emerson. "So that's an important aspect of the course. Leaving the comfort zone means you will be uncomfortable. To cling to 'I'm not really comfortable with that' is an argument for maintaining the status quo."
The bottom line for Emerson is awareness. "For all these--stress, feeling overwhelm, uncertainty, fear--if we're aware of what's going on, we can make better decisions, rather than emotional reactions that make the situation worse or perpetual. And when that happens:
1. We continue our own problems with quick fixes.
2. We get used to the situation.
3. We settle for the status quo.
"We are, as Don Miguel Ruiz, puts it, living shadows of the lives we could be living. The key point is that we don't have to remain so—it's simply a decision, a better way to start to approach things, if you want to get unstuck, rather than trying to manage the fires, to understand that something fundamentally has to change, and to make that shift."
Six free hours of recorded teleseminars on these topics are available at no cost from the Kwan Yin Healing website, http://kwanyinhealing.com , through the end of 2014.