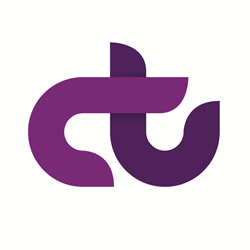 Our aspiration is to grow Chambers into a much larger European business
London, UK (PRWEB UK) 2 December 2014
Leading independent pan-European travel management company Chambers Travel Group has taken a major step in developing its global presence with the announcement that the company will be acquired by Corporate Travel Management (CTM) effective January 1st 2015.
The acquisition, reportedly worth up to £39m over a three year period, means Chambers will become the European anchor for CTM, giving the Australia-headquartered corporation a fundamental foothold in this market. The agreement also includes elected share ownership of CTM for Chambers CEO Chris Thelen and the senior management team, all of whom retain their current positions.
Founded in 1994, CTM has grown to become one of Australia's largest global travel management companies with an annual turnover of over £1billion. It was listed on the Australian Securities Exchange (ASX) in late 2010 and has since made significant acquisitions in the USA (namely R&A Travel, Travelcorp, USTravel and Avia International Travel) as well as purchasing Westminster Travel in Asia. The acquisition of Chambers Travel Group gives CTM an immediate and mature scalable presence in seven countries in Europe, the last key region in the company's global strategy, meaning CTM will operate in 46 cities across 23 countries worldwide, employing 1800 staff.
"Our aspiration is to grow Chambers into a much larger European business and we believe that by joining forces with CTM and becoming their new European regional headquarters, we will be able to accelerate that aspiration," commented Chris Thelen, CEO, Chambers Travel Group. "We have worked with CTM on a number of global bids over the last ten years and in that time watched them build an exceptional business based on highly personalised service delivery combined with best-in-class technology to deliver meaningful ROI to clients. Chambers shares this same philosophy with regard to culture, people and service. There is a huge opportunity to benefit from each other's strengths, significantly enhancing our service offering to clients, while providing exciting new career opportunities for our employees."
Jamie Pherous, managing director, CTM commented: "We are delighted to have Chambers Travel Group become our anchor point in the UK and Europe to lead our future growth in this region. This partnership culminates a decade of successfully working together, allowing a seamless transition for our respective management teams. Chambers is a multi-award winning company with an excellent track record of winning and servicing regional and global clients. Together with our well-established businesses in the Asia Pacific and North America, we have significantly improved our offering for regional and global clients, particularly in terms of travel across the Atlantic.
"This agreement meets our strict acquisition criteria," added Pherous. "Chambers Travel Group possesses a capable and passionate management team; the company is a leader in corporate travel in the UK and Europe; enjoys high client and staff retention; and will have significant ownership in CTM via CTD stock."
Note to editors:

Chambers Travel Group will continue to trade under that name – no name change is planned for the foreseeable future
All of Chambers' staff (total 214 employees) will retain their positions
Chambers expects to continue as a member of the GlobalStar network, with a view to developing a relationship with the whole CTM group
Chris Thelen remains as CEO UK/Europe, Chambers Travel Group indefinitely. The current senior management team also stays in place.
About Chambers Travel Group
Chambers Travel Management was founded in 1988. Chris Thelen joined the company as commercial director in 1999 and led a successful management buy-out in 2004 to become CEO and majority shareholder. Thelen has since led the company on an impressive growth path to become Chambers Travel Group, the leading independent pan-European TMC with an annual turnover of £146 million, employing 214 staff. Chambers is headquartered in London with offices in key European business hubs including Czech Republic, France, Germany, Netherlands, Sweden and Switzerland. Chambers is renowned for its, personal, flexible and entrepreneurial approach to client relationships as well as the in-house development of its own suite of innovative travel technology tools. http://www.chamberstravel.com
About Corporate Travel Management (CTM)
Corporate Travel Management (CTM) was established in Brisbane in 1994 by founder Jamie Pherous, and a team of two staff. Their goal was offer the market an innovative and refreshing alternative to the global travel managers established in Australia and New Zealand. Since inception, CTM's core values have remained the same: providing a highly personalised service, developing innovative and flexible client solutions and a commitment to demonstrating a positive return on investment for its services. The company grew one of Australia's largest travel management companies and, in late 2010, became successfully listed on the Australian Securities Exchange (ASX). CTM currently has a sales turnover of US$ 2.3 billion and employs over 1500 FTE staff across 37 cities in 15 countries throughout Australia, North America, Asia and New Zealand. http://www.travelctm.com