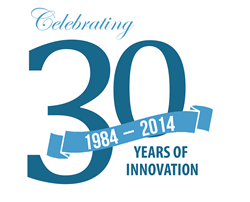 Altamonte Springs, FL (PRWEB) December 03, 2014
Sys2K is proud to be celebrating its 30th year in the Dealership Software industry. Originally founded in 1984 with the release of its MS-DOS Accounting system, Systems 2000 (now known as Sys2K) began servicing dealerships with cutting edge technology.
Starting with just one account, a local Ford dealership, Carl Sconnely had his original in-house software team develop the first Sys2K DMS modules to meet dealership needs. The software was designed with the customer in mind and has revolutionized communication flow within the dealership. Today, Sys2K is a global leader in dealership software solutions and continues to pioneer new technologies and ways to implement them successfully in the business environment.
Some notable Sys2K milestones include:

Sys2K is founded and begins servicing dealerships. (1984)
Sys2K builds an RV-specific DMS solution. (1986)
Developing an interface link from Sys2K's MS-DOS application to Ford's then new communications satellite known as FordStar. (1994)
After being sought out by Microsoft, Sys2K creates the industry's first Windows DMS alongside the software giant. (1995)
Coachmen Industries selected Sys2K for its corporate-owned stores. (1996)
General Motors selects Sys2K for its China Operations. (1998)
Sys2K expands its reach into the automotive industry, acquiring communication certifications from all three domestic manufacturers, Ford, GM and Chrysler. (2001)
Sys 2K releases the industry's first truly integrated DMS harnessing the limitless power of SQL Server and .Net functionality. (2005)
Sys2K's unique iPad dealership app is featured on an episode of popular reality TV series Motorhead Garage. (2012)
Sys2K releases the Suite of Mobile Apps designed for dealerships on the go and the CloudScan document storage system. (2013)
Sys2K expands its Preferred Partner Network by establishing embedded integration with Coach-Net, Novera Payment Solutions, and American Guardian Warranty Services (2014)
With 30 years of building profitable and successful solutions for businesses around the globe under its belt, Sys2K is consistently focused on harnessing tomorrow's technology for today's dealerships.
About Sys2K:
Sys2K™ is a premier provider of Powersports, Bus, Marine, Automotive, Class 8/Heavy Duty, and RV dealership software. Sys2K's Infinity software is a fully integrated, Windows®-based DMS that features modules including CRM, F&I, Parts and Service, Payroll, Accounting, Rental, Advanced Reporting, as well as offering Premium Websites, Cloud Hosting, and Mobile Apps. Founded in 1984, Sys2K prides itself in developing the highest-quality software solutions for the dealership environment. For more information, visit http://www.sys2k.com.