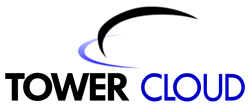 St. Petersburg, Fla. (PRWEB) December 03, 2014
Tower Cloud, Inc., backhaul transport and wireless infrastructure specialists across the southeastern United States, today announced that Randy Dunbar has been named Senior Vice President, Corporate Strategy, Marketing and Development. Tower Cloud is a provider of wireless infrastructure, wholesale and enterprise bandwidth services in the South East United States.
Dunbar brings over 15 years of telecommunications experience, holding strategy, marketing and product management leadership roles with wireless, wholesale and enterprise service providers. He also has extensive strategy consulting experience with internet and communications service providers, which he will bring to his new role at Tower Cloud.
In his new position, Dunbar will help Tower Cloud expand its network reach and customer focus beyond its historical cell tower backhaul into small cell infrastructure services and Enterprise and Wholesale bandwidth services.
"His extensive strategy development and execution experience in the wholesale and enterprise industries makes him the perfect addition to help Tower Cloud expand its infrastructure and services", said Ron Mudry, CEO of Tower Cloud. "We are confident that he is the right leader to bring Tower Cloud to a new level of business as we continue to expand and grow."
Dunbar comes to Tower Cloud from a role leading wholesale strategy and marketing for Clearwire Communications, which launched the first 4G mobile broadband network in North America. While there, he negotiated partnership agreements with leading wireless, CLEC, MVNO retail and mobile ecosystem companies, helping to grow the wholesale business to more than 9 million subscribers in its first two years of operation. Prior to Clearwire, he held leadership roles in the wholesale and enterprise businesses at Level 3 Communications.
About Tower Cloud:
Tower Cloud, Inc. is a leading provider of broadband transport services in the southeastern United States. Carriers and enterprises with high capacity demands select Tower Cloud and its Generation Independent Networks™ when they need the highest quality network services, combined with guaranteed flexibility and customer support to achieve their immediate and evolving growth initiatives.
Tower Cloud's unique approach to wireless infrastructure development provides customers with the experience of limitless capacity; effortlessly meeting the demands "always on devices" pose to communication platforms. Tower Cloud operates networks throughout Georgia, Florida, Alabama and South Carolina, serving major metro and rural markets with equal attention to speed and scalability. Headquartered in St. Petersburg, Florida, the company was founded in 2006 and has been twice named to the Inc. 500/5000 list of Fastest Growing Private Companies and to their list of the top 20 fastest growing telecommunications companies in 2013 and 2014. For more information, visit http://www.towercloud.com.
Photos available upon request