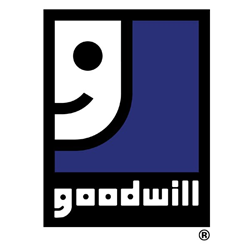 "Your donations to Goodwill create jobs and help fund other employment programs. We see first hand the positive benefits having a job has on a person's well-being, family and community, and we encourage people to give to Goodwill during Giving Tuesday."
Rockville, MD (PRWEB) December 02, 2014
Each day, thousands of people come to Goodwill® looking for help finding a job. Goodwill's job training and career services would not be possible without generous donations of used items from donors every day. This holiday season, Goodwill is proud to take part in Giving Tuesday and reminds people that giving cash is also a great way to support Goodwill's mission of helping people build their careers.
The goal of Giving Tuesday is to remind people to give during the busy holiday season. People from all walks of life are encouraged to find simple ways to give back to their communities and be part of a global celebration of generosity.
"For 112 years, Goodwill has been helping people build careers in a variety of fields, including health care, financial services, IT, retail and many others," said Jim Gibbons, president and CEO of Goodwill Industries International. "Your donations to Goodwill create jobs and help fund other employment programs. We see first hand the positive benefits having a job has on a person's well-being, family and community, and we encourage people to give to Goodwill during Giving Tuesday."
It is easy to make a tax-deductible financial gift to Goodwill on Giving Tuesday by visiting http://www.goodwill.org/give/ways-to-give.
Goodwill helps people with disabilities, those who lack education or work experience and others who face challenges to finding employment. Robbie Green, from Fort Worth, TX, was getting a haircut when he felt ill and collapsed. He woke up in the hospital paralyzed. Robbie transferred to a veterans hospital and worked hard to recover some movement in his legs. He felt like he had a second chance at life. Robbie was interested in getting back into the workforce. On the advice of a family member, he went to the Goodwill Industries of Fort Worth to get help in finding a job. He had an opportunity to train for a job in refurbishing computers. He now works for the Fort Worth Goodwill and volunteers at the local veterans hospital, working with other veterans with disabilities. View a video about Robbie's journey to success.
"Last year, Goodwill provided career and community services to more than 9.8 million people and there are many others in our local communities who need the programs that Goodwill provides," said Gibbons. "Help Goodwill provide support to more people looking for employment this Giving Tuesday by making a financial gift."
For more information about Goodwill or find your local Goodwill agency, visit http://www.goodwill.org.
For more information about Giving Tuesday, go to http://www.givingtuesday.org.
About Goodwill Industries International
Goodwill Industries International is a network of 165 community-based agencies in the United States and Canada with a presence in 14 other countries. Goodwill is one of America's top 25 most inspiring companies (Forbes). Goodwill agencies are innovative and sustainable social enterprises that fund job training programs, employment placement services and other community-based programs by selling donated clothing and household items in more than 3,000 stores and online at shopgoodwill.com®. Local Goodwill agencies also build revenue and create jobs by contracting with businesses and government to provide a wide range of commercial services, including packaging and assembly, food service preparation, and document imaging and shredding. In 2013, more than 9.8 million people in the United States and Canada benefited from Goodwill's career services. Goodwill channels 83 percent of its revenues directly into its programs and services. To learn more, visit goodwill.org.
To find a Goodwill near you, use the online locator at locator.goodwill.org, or call (800) GOODWILL. Follow us on Twitter: @GoodwillIntl or @GoodwillCapHill, or find us on Facebook: GoodwillIntl.