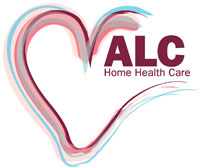 "Seniors can feel isolated and lonely, especially if they're not able to drive or get out as much as they have in the past. We encourage loved ones to help their parents stay connected with others."
(PRWEB) December 02, 2014
Known as the most joyous time of the year, the holiday season can actually be difficult for seniors.
"For many, this time of year brings up sad memories of past holidays spent with a spouse or friends who are no longer living," said Anthony Siciliano, president and founder of A Loving Company Home Health Care (ALC). "Seniors can feel isolated and lonely, especially if they're not able to drive or get out as much as they have in the past. We encourage loved ones to help their parents stay connected with others."
Ways to help ease a senior's loneliness and isolation include the following:

Teach your parent how to use Skype and/or FaceTime. They can connect with the grandkids and see them opening presents on Christmas morning, or catch up with old friends.
Teach your parents how to use Facebook. In 2013, in fact, a researcher at the University of Arizona School of Psychology discovered that seniors who used Facebook demonstrated higher levels of connectedness and lower levels of isolation.
Plan a shopping trip to the mall if they have any presents to purchase for friends and family. Invite them to your home for a holiday meal; also, bring them a home-cooked meal and share it with them whenever you can.
Encourage your parents to attend holiday programs and events at area park districts, schools, community centers, area theaters and more. Take advantage of the vast offerings especially during this time of the year.
The philosophy of ALC Home Health is to work respectfully, holistically and collaboratively with clients and their families, caregivers and multidisciplinary team in order to provide quality health care within one's home. ALC's service area now includes DuPage, Lake, McHenry, Kane, Kankakee, Kendall, Grundy, DeKalb and Boone Counties.
For additional information visit http://www.alovingcompany.com or call 630-368-1102.