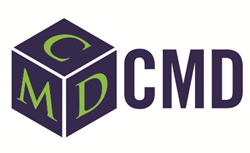 Companies now have everything they need to find, bid, win and keep a steady pipeline of new work.
Toronto, Ontario (PRWEB) December 03, 2014
CMD, one of the leading providers of construction information in North America, will officially publically launch, to Canada, all modules (Forecast, Analyze and Intelligent Leads) on the Insight Platform. Insight includes projects, contacts and targeted information for clients to search including keywords within specific Construction Specifications Institute (CSI) divisions.
Combining the power of Intelligent Leads, Analyze and Forecast under one single platform allows customers the ability to view construction opportunities and forecasts as soon as they become available.
"The evolution of Insight is a direct response of CMD listening to our clients' needs," says CMD Vice President and General Manager Mark Casaletto. "With a graphically appealing interface, and intuitive, user-friendly options, the Forecast, Analyze and Intelligent Leads modules, offer access to a database with projects, plans, specifications, key players and contact information. Companies now have everything they need to find, bid, win and keep a steady pipeline of new work."
CMD's presence at Construct Canada will be the first official Canadian display since the company, formerly Reed Construction Data, announced it had rebranded itself as CMD, a nod to the company's original name: Construction Market Data. The new brand, which includes an updated logo and website (cmdgroup.com), emphasizes CMD's commitment to its core business and values as it pursues innovative avenues for growth.
CMD is the Title sponsor and will be involved in numerous events planned at the Construct Canada in Toronto, including a champagne toast at its booth (#814) at 2 p.m. to commemorate their new name.
About CMD
CMD is the leading Canadian provider of construction information. CMD's diverse portfolio of innovative products and technologies includes national, regional and local project leads, marketing solutions and market intelligence to provide insight to construction industry professionals throughout the Canada and the U.S. Visit the CMD website at cmdgroup.com.