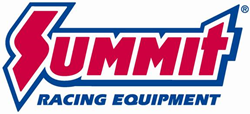 Tallmadge, OH (PRWEB) December 08, 2014
Weld Racing may be better known for its drag racing and street performance wheels, but its new REKON wheels show the company knows a thing or two about truck wheels. Made in the USA, the wheels are one piece forged aluminum, making them very strong without the excess weight many cast aluminum wheels carry.
The REKON wheels have Weld's nano-ceramic Advanced Tactical Coating. This mouthful means the wheels are protected by one of the toughest coatings available. Most REKON whees have a 2,600 pound load rating when fitted to a 40 inch tire.
There are four styles available:

The B57B and B58B wheels have a functional outside beadlock so off-roaders can air down their tires without worrying about them popping off the wheels. The 17 x 9 inch wheels are available in 5 x 5, 5 x 5.5, 6 x 5.5, and 6 x 135mm bolt patterns
The F58B has a "daisy" style center with machined spoke centers. It is available in 17 x 9 and 20 x 8.5 sizes in a variety of five- and six-lug bolt patterns
The F54B has a multi-spoke center with a cool machined sunburst webbing around the mounting hub, plus machined flutes on the outer edges of the spokes. It is available in 17 x 9 and 20 x 8.5 sizes in a variety of five- and six-lug bolt patterns
SEE WELD RACING'S REKON WHEELS AT SUMMIT RACING
Summit Racing Equipment
http://www.SummitRacing.com
1-800-230-3030