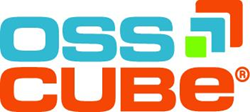 After working intimately with open source business solutions for many years, I am thrilled to have the opportunity to discuss the importance of collaboratively built software with IT leaders in Los Angeles. Said Lavanya Rastogi CEO - OSSCube
Hoffman Estates, Illinois (PRWEB) December 04, 2014
CIOsynergy, a provider of thought leading events, today announced OSSCube's participation at its upcoming event on December 4, 2014, at the Westin Bonaventure in Los Angeles.
Successful entrepreneur and respected voice in business and technology communities, Lavanya Rastogi, CEO, OSSCube, will discuss in detail the importance of open source software for the modern enterprise. Rastogi's expertise on the subject—coupled with OSSCube's award-winning track record of delivering outstanding mission-critical solutions—will make attendees want to jump on the open source wagon right then and there.
"After working intimately with open source business solutions for many years, I am thrilled to have the opportunity to discuss the importance of collaboratively built software with IT leaders in Los Angeles." said Lavanya. "I have partnered with CIOsynergy before, and there is no doubt in my mind that this audience will understand the benefits of open source, and appreciate the value of discussing the future of open source solutions."
Global solutions provider and One of the Inc. 5000 Fastest Growing Privately Held Companies in America, OSSCube will bring world-class business solutions to the CIOs attending this year's event. With experience developing strategies for hundreds of businesses, from startups to Fortune 500 companies, OSSCube executives will be on location, ready to solve the problems of today's leading Los Angeles CIOs using open source technologies.
CIOsynergy Los Angeles is an exclusive opportunity for leading local CIO and IT executives to network and brainstorm daily hurdles in an unparalleled learning environment under the umbrella of keynote of the event.
Open to Fortune 500's and mid-market enterprise, CIOsynergy's events gathers senior executives from the office of the CIO, including Directors, VPs, Chief Architects, CTOs and CIOs.
To learn more about OSSCube visit OSSCube.com, linkedin.com/company/OSSCube, follow @OSSCube on Twitter, or contact Lauren Katz, Communications Manager at lauren.katz(at)osscube(dot)com.
About OSSCube
OSSCube is a Global solutions provider based in Austin, TX with offices in the UK and India. OSSCube delivers integrated mission critical solutions using open source technologies and offers a broad range of services, including: consulting, elastic virtual development resources, mobile, web and custom application development, product support and open source training. OSSCube is proud to be an honoree on the 2014 Great Place to Work® list, one of the Inc. 5000 fastest growing companies in the U.S. (2014), an Amazon Web Services Advanced Consulting Partner (2014), and appraised at CMMI Level 3 (2014).
About CIOsynergy
CIOsynergy provides a platform that brings together the thought leaders of IT through events that incorporate face-to-face meeting opportunities, panel discussions, think tanks, keynotes, and C-suite networking programs.
Previous events have attracted C-suite leaders from companies such as Wal-Mart, Salesforce, Home Depot, Bank of America, Forbes Media, Wells Fargo, Shell, Allstate, State Farm, Career Education Corp, Pepsi, Sara Lee, Kraft, BP, Loyola University, Kaiser Permanente, Mayo Clinic, and Walgreens.
The company operations nationwide and has previously partnered with sponsors such as IBM, 3com, VMware, Unisys, Hitachi, Oracle, SunGard, Dell, Google, Amazon, and HTC among 100's more.