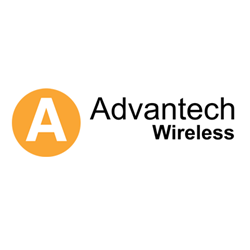 Montreal, Canada (PRWEB) December 05, 2014
Advantech Wireless, a privately-held Canadian corporation and manufacturer of Satellite, RF Equipment and Microwave Systems today announced that it has received a contract from a Southeast Asian Operator to supply its latest generation VSAT Discovery Hub platform to create a nationwide IP based communications network. This contract also includes extensive training, installation services and multiyear factory support services.
Advantech Wireless is providing two Discovery 100 Hubs. A fully redundant Discovery Hub will be operating in C-Band on two separate Forward Links (outbound carriers) and the world leading Advantech Wireless MCD (multicarrier demodulator) allowing future expansion up to 96 carriers without any change in hardware. The second Hub will be deployed in Ku-Band to operate simultaneously in Star and Mesh (direct remote to remote connectivity) mode. Advantech Wireless will also provide its powerful NetManager tool for network optimization, remote monitoring and control.
"Advantech Wireless once more has demonstrated our superior ability to provide turnkey solutions that maximize performance and minimize operational costs. We are extremely proud for the long standing relationship with our partner who has now ordered its seventh Hub for operations in the Southeast Asian Region," stated John Landovskis, Vice President, PLM & Business Development, VSAT & Modem Products at Advantech Wireless.
About Advantech Wireless
Reliable communication is essential to global commerce and security. Advantech Wireless makes it possible by designing smarter solutions to help people connect and businesses succeed. With our customized approach, award-winning R&D and innovative engineering, we provide the industry's most advanced technologies, with the most economical total cost of ownership. We empower our clients to achieve excellence in communication, while experiencing reduced CAPEX and OPEX overall. Ultimately, our uncompromising quality and bolder thinking enable us to provide clients around the globe with smarter terrestrial and satellite communication solutions.