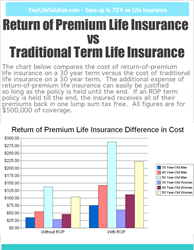 Clearwater, FL (PRWEB) December 07, 2014
YourLifeSolution.com, a service which allows consumers to instantly view competing life insurance quotes online, is today naming FightingChance.com as the best way to get the most competitive price for a new car without having to blindly haggle for a price. "The service is operated by James Bragg who does an excellent job of calculating the actual cost of a car versus the displayed invoice price. As an online life insurance comparison service, I appreciate what James is doing to make car purchasing more efficient and bring more power to the consumer," said Eric Smith, the founder and independent life insurance agent of YourLifeSolution.com.
YourLifeSolution.com encourages consumers interested in a new vehicle to utilize FightingChance.com for their next car purchase.
Consumers interested in seeing an instant life insurance comparison are encouraged to visit YourLifeSolution.com. Information can also be obtained by phone at 888.374.2764.