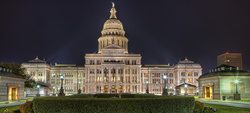 Austin, Texas (PRWEB) December 10, 2014
With 2014 coming to a close let's take a look at where Austin and the Central Texas region is and what is in store for the new year! Texas has lead the country in the past several years in job growth, corporate transfers and quality of life to name just a few.
With these trends Texas' large cities have seen tremendous growth in population and jobs, which in turn has helped fuel one of the best real estate markets in the country.
Austin and Other Central Texas Cities Lead The Country in Population Growth
Austin is the third-fastest growing big city in America since 2000, according to data released Thursday by the U.S. Census Bureau. Austin with an estimated population of 836,800. That's a 27.4 percent increase over the city's population of 656,562 recorded during the 2000 decennial census.
Other smaller Central Texas Cities are seeing tremendous growth and here are some of the highlights:

Schertz has grown by 80.5 percent, seeing its population boom from 18,694 to 33,758.
Georgetown has grown by 77 percent since 2000, with its population increasing from 28,339 to 50,380.
Round Rock grew by 70 percent from 61,136 to 104,070 between 2000-2013.
San Marcos, which the Census Bureau recently found was the fastest growing city in America between 2012-2013, grew at 39 percent, expanding its population from 34,733 to 48,291.
Texas Markets Lead the Way in Housing Stability
According to the latest Multi-Indicator Market Index® numbers, San Antonio, Texas was the most stable housing market in the United States as we approach 2015. Real estate markets in Austin, Salt Lake City, Houston and Los Angeles rounded out the top five in terms of stability.
Of the five most stable real estate markets in the country, three were in Texas. In addition to San Antonio, Austin and Houston were also ranked highly in the latest assessment. This should come as no surprise to anyone who follows housing trends in the U.S. The major metro areas of Texas have all been thriving in recent years, where home prices and housing strength are concerned.
New Housing in Texas and The Growth of Suburbs
Another point worth noting is the fact that with the population boom existing home inventory has tightened across Texas major cities. With the median price of a new home sold in the United States climbed 15 percent from a year earlier. The median new-home price is now $305,000, which is the highest level on record, according to the Commerce Department.
New housing projects and expansion into the suburbs of major cities, it will be interesting to see how price increases will play against the cost of living and major job growth across the state.
For more information on the Austin, Houston, and Texas real estate market contact Turnquist Partners Realtors, Inc. a locally run real estate firm with over 25 years' experience in the Texas market -http://www.turnquistpartners.com or by phone at 512.328.3939.
Information courtesy of Austin Business Journal and The U.S. Census Bureau