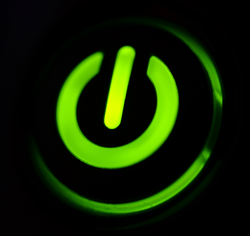 Electronic Systems, Inc. (ESI) delivers market-leading technology solutions, exceptional service and consulting expertise
Virginia Beach, VA (PRWEB) December 10, 2014
Electronic Systems, Inc. (ESI), a premier provider of customized and scalable information and document technology solutions, is pleased to announce continued high level partnership status with four of the industries leading IT manufacturers: HP, Cisco, Dell and Microsoft.
ESI is one of 10 Double Platinum HP partners in the United States. As an HP Platinum Converged Infrastructure partner, ESI sustains the highest level of qualifications and verified expertise in delivering the entire HP portfolio of enterprise solutions including servers, storage, networking, and technology services. As an HP Platinum Printers and Personal Systems partner, ESI keeps the highest level of qualifications in configuring and supporting the entire HP portfolio of personal systems.
As a Cisco Gold Certified Partner, ESI consistently proves expertise across multiple architectures by achieving Cisco advanced specializations in Enterprise Networking, Security, Collaboration and Data Center Virtualization. In addition, ESI has integrated Cisco Lifecycle Services into its offerings and upholds high levels of customer satisfaction. Cisco Gold Certification provides ESI with access to comprehensive sales, technical, and lifecycle services training and support available from Cisco.
ESI is also a proud Dell Premier Partner. As Dell transitioned from a direct sales company to a channel company, they sought out partners who have the necessary services capabilities as well as the ability to handle large scale projects. ESI was an early partner for Dell and today is part of Dell's Partner Advisory Council. ESI holds all Dell certifications available and is one of the top Dell partners in the country as part of the Do More Program.
As a Microsoft Gold Partner, ESI's team has the capabilities, certifications and experience to help customers effectively manage and grow their Microsoft platform. The Gold Certification is awarded to partners who demonstrate the highest level of expertise, customer satisfaction and certification. In particular, ESI's expertise with Microsoft System Center provides unique value to our customers.
About ESI
Electronic Systems, Inc. (ESI) delivers market-leading technology solutions, exceptional service and consulting expertise to businesses and organizations in Virginia, DC, Maryland and North Carolina. Founded in 1980, ESI is today the Mid-Atlantic region's largest provider of customized, scalable, end-to-end information technology and document technology solutions.
ESI is a wholly owned subsidiary of Global Imaging Systems, a Xerox Company. For more information, visit http://www.esi.net.