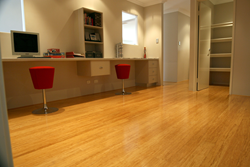 (PRWEB) December 10, 2014
BambooIndustry.com is a leading bamboo product company. The business has made a great success in 2014. It announces a click strand woven bamboo flooring promotion today.
"We are offering many kinds of solid bamboo flooring, engineered bamboo flooring, wide plank bamboo flooring and more. Now, our click strand woven bamboo flooring collection is offered at discounted prices. We hope to expand our market share with the eco-friendly bamboo products," the sales manager says.
He add, "We welcome the global bamboo distributors to visit our factory in China. Online inquiries will be responded within 24 hours. The current sale will not last forever! So far, a lot of the discounted items have been ordered, and many of the clients are satisfied with what they receive."
The bamboo flooring products from BambooIndustry.com are naturally beautiful with a smooth surface texture, and they are especially designed for the those who never compromise on quality and style.
About BambooIndustry.com
Certified by both ISO9001:2008 and ISO14001:2004, BambooIndustry.com has 8 years of experience in the manufacturing and wholesale of bamboo flooring products. The company strives to bring its customers the latest styles and innovations of click lock bamboo flooring, bamboo paneling, bamboo plywoods, bamboo furnitures, and other bamboo products.
More information about BambooIndustry.com and its bamboo flooring products can be found at http://www.bambooindustry.com/products/bamboo-flooring/click-strand-woven-bamboo-flooring.html