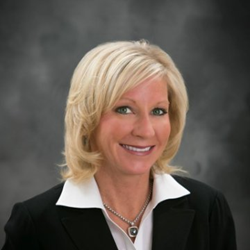 We're thrilled to have Jessica join the Meridian team
Malvern, PA (PRWEB) December 09, 2014
Malvern-based Meridian Bank has announced the appointment of Jessica Straghan to Vice President of Credit Administration. Straghan will manage the quality metrics of Meridian's loan portfolio, which exceeds half of a billion dollars.
A graduate of the University of South Carolina with an MBA from Widener University, Straghan has more than 25 years of business banking experience in the Delaware Valley. She previously served as Vice President of Commercial Lending at DNB First (West Chester, PA) and is currently President of the Board of Directors at the Arc of Chester County.
"We're thrilled to have Jessica join the Meridian team," said Meridian Bank CEO Chris Annas. "Her breadth of knowledge in commercial lending and portfolio management will further support our mission to deliver an exceptional banking experience to the Delaware Valley business community."
Jessica Straghan can be contacted at JStraghan(at)MeridianBanker(dot)com, or by phone at (484) 568-3660.
Meridian is a full service commercial bank serving the Delaware Valley. In addition to a robust business banking platform, Meridian's specialties include commercial and consumer real estate financing, residential mortgages, investment and wealth management services and electronic payments processing. Meridian operates 15 offices and employs over 280 team members throughout the Delaware Valley.