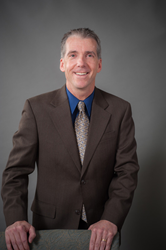 Tim's diverse array of expertise will serve as a solid foundation for HNTB as we tackle complex and ambitious projects
SEATTLE (PRWEB) December 10, 2014
Timothy Lane, PE, has joined HNTB Corporation as bridge department manager for the firm's Northwest district. He brings more than 30 years of experience in project management, structure appraisal, design engineering, contract administration and community relations.
In his role at HNTB, he will focus on project management and leading pursuits of new transportation structure projects in the Pacific Northwest. Additionally, Lane will work on planning, project identification, fee estimation and project reviews. He is based in the firm's Seattle office.
"We are pleased to add Tim to our bridge group leadership team as we continue to deliver transportation structures projects to clients in the Pacific Northwest and across the nation," said Rob Turton, HNTB national bridge practice leader. "Tim's diverse array of expertise will serve as a solid foundation for HNTB as we tackle these complex and ambitious projects."
Prior to joining HNTB, Lane worked with the Department of Transportation for King County, Washington on a number of bridge design and repair projects in Seattle, including as project manager on the design phases and deputy project engineer on the construction phase of the South Park Bridge Replacement Project. Additionally, Lane served as project manager for the Dockton Road Seawall in Seattle, where he managed the project from preliminary design through construction.
Lane has been a registered member of the American Society of Civil Engineers for more than 30 years and is a certified nondestructive testing inspector. He earned a Bachelor of Science in civil engineering – structures from The Ohio State University.
HNTB Corporation is an employee-owned infrastructure firm serving public and private owners and contractors. Celebrating a century of service, HNTB understands the life cycle of infrastructure and addresses clients' most complex technical, financial and operational challenges. Professionals nationwide deliver a full range of infrastructure-related services, including award-winning planning, design, program management and construction management. For more information, visit http://www.hntb.com.