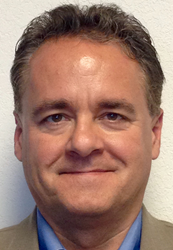 Arlington, VA (PRWEB) December 10, 2014
ENVIRON, an international environmental, health, safety and sustainability consultancy, announced today that Dr. Salvatore Giolando has joined the firm as a Principal in its Global Product Safety and Stewardship Practice. Based at the firm's newly opened Cincinnati office, he will work closely with senior members of the firm's practice.
Evolving product safety regulation and increasing pressure from stakeholders make it increasingly necessary for companies to address questions about the human health and environmental risks that may be posed by products, their ingredients and impurities, effectively pushing product safety to the top of the boardroom agenda. ENVIRON's Global Product Safety and Stewardship practice provides technical and strategic assistance to industry worldwide.
Dr. Giolando has nearly 30 years of experience directing international product stewardship programs for a wide range of global supply chains and chemical products. A leading expert on EU REACH and REACH implementation, he has worked extensively in the areas of product safety and efficacy, bioavailability, environmental health risk and exposure assessment, international regulatory affairs and risk communication. His industry expertise cuts across the entire research and development process in sectors including consumer products, chemicals, oil and gas, mining and manufacturing.
Stephen Washburn, ENVIRON's Chief Executive Officer, said, "Sal Giolando will be a great addition to our Global Product Safety and Stewardship Practice, which is one of our strategic growth initiatives for 2015. His demonstrated international success builds on our existing strong local and regional product hazard and risk assessment, regulatory compliance and litigation support services and enhances our ability to support clients around the world."
Dr. Giolando said, "I am very enthusiastic about joining the ENVIRON team. ENVIRON's recognized leadership in human health and environmental risk analysis is the central element in its unparalleled experience evaluating the safety of products across life cycles and supply chains in many sectors. The Global Product Safety and Stewardship organization also features veteran regulatory affairs specialists with expertise across a wide range of product categories including chemicals, consumer products, food contact and food additive materials, drugs and complex manufactured goods."
In addition to his extensive consulting experience, Dr. Giolando has served at Procter & Gamble as a Senior Scientist and coordinator of global safety and regulatory programs for one of their divisions. He earned his PhD in Environmental Health from the University of Cincinnati's College of Medicine.
# # #
Editor's Note: When referring to ENVIRON, use all capital letters, which is the firm's registered trade name.
About ENVIRON: An international consultancy, ENVIRON works with clients to help resolve their most demanding environmental and human health issues. Clients around the world benefit from our unique ability to bring clarity to issues at the intersection of science, business and policy. The firm's interdisciplinary network of more than 1000 consultants operates from more than 90 offices in 22 countries. Website: http://www.environcorp.com