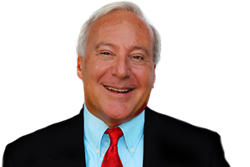 Franklin, TN (PRWEB) December 10, 2014
Cool Springs MD, founded by Dr. Jeffrey Lodge, has added laser services to their clinic to further help patients look and feel their best. Dr. Lodge chose high-end, European devices from Quanta Aesthetic Lasers.
Laser hair removal is the most requested laser treatment in America, and Cool Springs MD has two new lasers to rid patients of unwanted hair. The Quanta Pronto offers the fastest diode hair removal on the market, can do a full back treatment in as little as seven minutes, is painless, and Cool Springs MD now has the only Pronto laser in Middle Tennessee. In addition to the Quanta Pronto, Cool Springs MD also has the Quanta Light A Star. This is not only another excellent choice for hair removal, but also allows Dr. Lodge and his staff to treat certain veins, pigmented lesions, acne scars and wrinkles.
In response to an increase in requests for laser tattoo removal, Cool Springs MD has added the Quanta Q-Plus laser to their clinic. This laser treats the largest variety of skin colors and tattoo ink colors, providing Dr. Lodge and his staff the ability to remove tattoo regrets.
About Cool Springs MD
In addition to these new exceptional laser services, Cool Springs MD provides support and programs centered on weight control, natural hormone therapies, and aesthetic procedures and products for men and women. Call 619.690.6600 or visit the website at coolspringsmd.com to schedule a consultation.