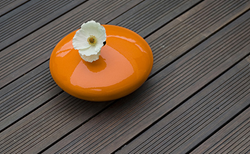 (PRWEB) December 15, 2014
Recently, BambooFlooringChina.com, a well-known bamboo flooring company, has announced its new outdoor strand woven bamboo decking collection for global clients.
According to the company's sales manager, all the outdoor strand woven bamboo decking products are made with natural materials. Furthermore, they are now offered at greatly discounted rates.
"We are happy to release our new range of outdoor strand woven bamboo decking. We want to help worldwide clients get more natural bamboo products. Our bamboo products are available in several different diameters. They can be used as an eco-friendly alternative for furniture, indoor/outdoor projects and home decor. Customers who are interested in our newly announced products should visit our website as soon as possible. What's more, we provide a fast and reliable delivery service. All clients around the world can get what they order in a short time," the company's chief executive officer says.
BambooFlooringChina.com has promised to offer top quality products only. All its newly released bamboo poles are offered with discounted shipping costs. The business has extensive experience in the bamboo industry. The company's top designers have a good knowledge of clients' needs. It is selling over 100 kinds of bamboo products on its website, including flooring, panels, bamboo decking, bamboo plywood and so on.
About BambooFlooringChina.com
BambooFlooringChina.com has been making high quality bamboo products for many years. It is selling a wide range of bamboo products to the international customers: strand woven flooring, lumbers, outdoor decking, plywood, fences and so on. The company always strives to benefit all its old and new clients; its top designers are working hard to make more durable items.
For more information about its new items, customers can visit: http://www.bambooflooringchina.com/products/product-type-BambooDecking.html