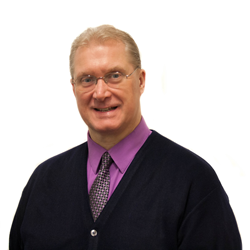 "We're very proud of Tom Allen's achievement. This is a testament to his knowledge, work ethic, and glowing classroom presence."– Bill Rosenthal, CEO of Logical Operations
Rochester, NY (PRWEB) December 11, 2014
Tom Allen of Logical Operations affiliate New Horizons at Logical Operations recently ranked 2nd out of all Desktop Applications instructors within the global New Horizons network in a survey measuring the overall quality of training delivery. This ranking is based off of student surveys covering many different categories including instructor performance, student learning experience, learning effectiveness, and classroom environment.
Tom is a Microsoft Certified Trainer and a Microsoft Office Specialist Master. With 15 years of experience in the technology training industry, he has taught and consulted for a wide range of organizations throughout the eastern U.S. He has extensive experience in classroom training, online delivery, and content development. Tom specializes in creating an inviting environment that allows adult learners to bring real-world examples into the conversation. Tom's style is encouraging, positive, and makes difficult concepts easy to understand.
"We're very proud of Tom Allen's achievement. This is a testament to his knowledge, work ethic, and glowing classroom presence. We're very excited for Tom and are confident this will not be his last podium finish."– Bill Rosenthal, CEO of Logical Operations
About New Horizons:
With 300 centers in 70 countries, New Horizons is the world's largest independent IT training company. Its innovative, award-winning learning methods have revolutionized the way students learn, retain, and apply new knowledge. Over New Horizons' 30-year history, the organization has trained over 30 million people worldwide.