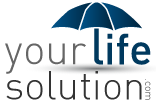 Clearwater, FL (PRWEB) December 11, 2014
YourLifeSolution.com, a service which instantly displays online life insurance quotes, is today debuting a method that would allow consumers to quote, compare, and buy life insurance online with zero agent contact. According to YourLifeSolution.com, relatively healthy people can accurately quote themselves and apply without the use of an agent. "Outside of dealing with a lab examiner and possibly some case management personnel, it is entirely possible to purchase life insurance without my involvement or any other agent's involvement. If you're somewhat healthy and only interested in a simple life insurance product such as a term policy, this might be the way to go", said Eric Smith, the founder and independent life insurance agent of YourLifeSolution.com.
Consumers seeking to buy life insurance online with no agent involvement are encouraged by YourLifeSolution.com to use the following link:
http://yourlifesolution.com/apply_online.html
YourLifeSolution.com encourages all consumers to research their own instant life insurance quotes at the quote engine within the homepage of YourLifeSolution.com. Information can be obtained by phone directly from Eric Smith at 888.374.2764.