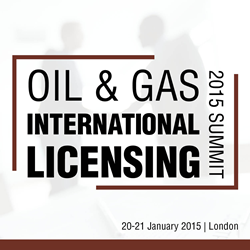 It's an IRN Summit!
London (PRWEB UK) 11 December 2014
Paul Pickavance, General Manager of Zebra Data Sciences, who are a Gold Sponsor of the Oil & Gas International Licensing 2015 Summit, gave some pre-Summit insights to IRN about his experience on the most attractive terms for an investor to enter a Licensing round:
"There is a fine balance between the objectives of a National Resource Holder and the requirements of a potential investor. Competition between NOCs to attract operators to help them develop their oil and gas resources, and competition between those operators to obtain the best return on their investment makes it a difficult task to satisfy both parties' needs.
[…] I think the most important thing for an investor is an assurance that the terms are not going to change in a detrimental way during the lifetime of the license. There is always a risk that this will happen, but an investor will look very carefully at what has happened in the past, and try to quantify that risk before making any decision."
Senior-level oil and gas officials from all 5 continents of the world, including international NOCs, Energy Ministries, leading Operators and Service Providers, will gather in London on 20-21st January 2015 for the Oil & Gas International Licensing 2015 Summit.
National Oil Companies will use this platform to meet with the industry, and Government Officials to get insights from other Governments and hear the industry's feedback. International Oil Companies will be present at this high level meeting to express their perspective and forge valuable relationships.
Newfoundland and Labrador's oil and gas company, Nalcor Energy; global seismic expert, Spectrum; and geological services provider, Proseis AG; also support the forum as Platinum, Gold and Exhibition Sponsors respectively.
More information can be found on the website http://www.oilgaslicensing.com
The official Twitter hashtag to join the discussions about the forum is #OGIL2015.