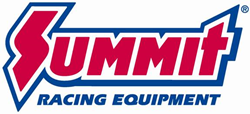 Tallmadge, OH (PRWEB) December 23, 2014
Holley has just released throttle bodies for GM LS engines with the biggest bores and more features than any other option on the market. Holley LS Throttle Bodies are a critical upgrade for a performance motor, whether the engine uses forced induction or a mega-lift cam.
Holley LS Throttle Bodies were featured on Episode 16 of PowerNation TV's Detroit Muscle. Watch the full episode here.
Holley LS Throttle Bodies have an idle bleed adjustment, TPS clocker, and PCV valve passage defeat, which means they can be installed easily with minimal tuning hassle. They can also be optimized for a specific engine setup.
The bodies are made from high-grade billet aluminum with a sleek black anodized finish for a little underhood bling. Holley LS Throttle Bodies are designed to work with Holley's proprietary throttle position sensor, sold separately.
Two sizes are available:

105mm bore for all-out performance
95mm bore for better street manners
Choose from drive-by-cable and drive-by-wire applications. The throttle bodies are compatible with the 4.8L, 5.3L, 5.7L, and 6.0L GM LS engines with a four-bolt intake manifold inlet.
See All Holley LS Throttle Bodies at SummitRacing.com
Summit Racing Equipment
http://www.SummitRacing.com
1-800-230-3030