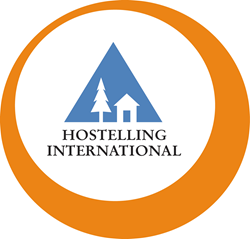 The idea for the White House Travel Bloggers summit started in the First Lady's Office during a meeting with the HI USA team.
Silver Spring, MD (PRWEB) December 13, 2014
Hostelling International USA (HI USA) joined with the White House to host the first White House Travel Bloggers Summit on Study Abroad and Global Citizenship. Held December 9, 2014, this event was attended by the top 100 travel bloggers and digital influencers and featured remarks from top White House and State Department officials.
The purpose of this event was to raise awareness of the Obama Administration's focus on the benefits of cross-cultural educational and cultural exchange and boosting international student mobility. By using the power of digital influencers, this message is on track to reach millions of students, young adults, and parents of millennials. During the Summit, there were more than 5,000 social media posts using #WHtravelbloggers.
HI USA has worked in partnership with the White House's Global Engagement Office at the National Security Council since April to handpick attendees and provide input on the Summit's one-day program. "The idea for the White House Travel Bloggers summit started in the First Lady's Office during a meeting with the HI USA team," says Frances Holuba, who led the Summit on behalf of the National Security Council. "It was clear we had similar goals, and our partnership grew quickly. When we asked them for private-sector best practices to engage the next generation of travelers, they said simply: travel bloggers."
HI USA believes that travel should be accessible to everyone and that travel has the power to change perspectives and create a more tolerant world, which aligns with White House initiatives that were discussed during the open press briefing in the Eisenhower Executive Office Building during the Summit.
Attendees toured the East Wing of the White House, which was decorated for the holiday season, and a special luncheon hosted by HI USA at the National Press Club followed. The luncheon featured remarks by HI USA CEO Russ Hedge about HI USA hostels' ability to bring together a community of travelers from all over the world and create impactful experiences. His address began with a clip of Michelle Obama on CNN Student News discussing study abroad and her own experience staying in a hostel on her first trip overseas. It was this segment that inspired HI USA to reach out to the White House in April and form the relationship that resulted in the Summit.
"It was exciting to see how many influencers in the room had hostelled before, including the 22 guests who stayed at our HI Washington DC hostel during the Summit," says Russ. "And the personal stories I heard from attendees throughout the day brought to life our purpose to create a more tolerant world."
The luncheon was followed by the official White House debriefing, which included remarks from Denis McDonough, White House Chief of Staff, Tina Tchen, Assistant to the President and Chief of Staff to the First Lady, The White House, and Penny Pritzker, Secretary of Commerce, Department of Commerce. Other notable speakers from the Obama Administration included:

Ben Rhodes, Assistant to the President and Deputy National Security Advisor for Strategic Communications and Speechwriting, National Security Council
Evan Ryan, Assistant Secretary of State for Educational and Cultural Affairs, Department of State
Carrie Hessler-Radelet, Director, Peace Corps
A key announcement made during the Summit was by Evan Ryan, who shared the launch of the U.S. Office of Study Abroad, signifying the Administration's commitment to ensuring study abroad is pursued by more students. Currently, 50% of entering college students say they plan to study abroad, but only 10% participate in a study abroad program. The Summit addressed the importance of growing these numbers to be more competitive in a global economy, improve national security, and create culturally-competent global citizens.
Influencers chronicled their experiences before and during the Summit using #WHtravelbloggers, and continue to add to the conversation. For more information on HI USA, visit http://www.hiusa.org or contact Communications and PR Manager Netanya Trimboli at netanya(dot)trimboli(at)hiusa(dot)org or (240) 650-2104.
###
Hostelling International USA (HI USA) is a nonprofit, member organization founded on an enduring belief in the power of travel to foster a deeper understanding of people, places, and the world around. It's our mission to promote a dynamic community of global citizens who have the wisdom and humanity to actively make the world a better place. As the nation's leading hostel brand, HI USA hosts more than 1 million overnights annually, with guests from more than 100 countries. For over 80 years, HI USA has provided a network of affordable hostels in converted mansions, reinvented lighthouses, and historic urban buildings all across the country. Visit http://www.hiusa.org for more information.