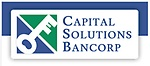 Determining working capital needs will help businesses keep themselves afloat during difficult times.
(PRWEB) December 15, 2014
Capital Solutions Bancorp, a firm that specializes in helping businesses meet their working capital needs, has just released an educational blog titled "How to Figure Working Capital Needs." This blog is meant to help business owners determine if they need to get working capital funding or a business line of credit from an outside source. The blog can be seen here.
How to Figure Working Capital Needs
Determining working capital needs will help a business determine whether or not it needs to invest in working capital funding or get a business line of credit. Working capital is used to pay everyday expenses in a business, and most businesses experience a working capital shortfall at some time or another. Outside funding may be the right course of action for a business that runs short now and then but doesn't want to sell off assets or control of parts of the company just to cover expenses once in a while.
The Working Capital Cycle
The working capital cycle refers to the amount of time it takes to turn inventory into cash. There are four parts of the working capital cycle: cash, creditors, inventory and debtors. A business buys inventory from creditors and sells it to debtors.
How to Figure Working Capital
To figure the amount of working capital a business needs on hand to cover everyday expenses, assets and liabilities need to be taken into account. If a company has lots of assets but not as many liabilities, less working capital is needed. If a business has more liabilities than assets, working capital funding will be necessary to cover the business' expenses until business picks up to cover the gap.
Businesses that don't have enough working capital suffer from a variety of non-monetary ills, such as high employee turnover, missed opportunities, slowed growth and impaired leadership.
For more information, contact Capital Solutions Bancorp at 800-499-6179 or visit http://www.CapitalSolutionsBancorp.com.