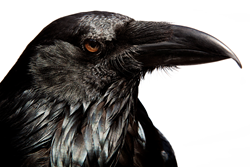 "As an artist I am grateful to be able to raise awareness and funds for causes I feel passionate about. I'm excited that James Houston Design can continue this mission on a larger international platform." James Houston
New York (PRWEB) December 14, 2014
A selection of 75 Houston prints are available through Gilt http://www.gilt.com for the festive season for three days only at a reduced price so you'll want to get your favorite before its gone. An authenticity card containing the title of the work, James Houston's signature and the edition number accompanies each print.
His full 250 Limited Edition range of photographs are available for purchase on http://www.jameshoustondesign.com (JHD) and includes his never before seen Nature and Friesian horse series.
Many of the images, which have been exhibited internationally, were created for various passion projects Houston worked on, raising awareness and funds for a range of causes from HIV/AIDS to Breast Cancer and the environment. Aligning with Houston's mission to have his creative work benefit the aforementioned causes, a percentage of profits from the JHD image sales will benefit those organizations, thus continuing the mission of each project. Over the last fifteen years Houston has earned incredible international publicity, attention and respect for his community projects. These projects have rose close to two million dollars for various non-profit organizations and brought valuable awareness to important causes.
"As an artist I am grateful to be able to raise awareness and funds for causes I feel passionate about. I'm excited that James Houston Design can continue this mission on a larger international platform."
James Houston
Award winning Houston has travelled the globe in a career that spans over twenty-five years shooting for the world's leading brands and publications. Clients such as Vogue, L'Oreal Paris, Donna Karan, Hugo Boss, Givenchy and GAP appreciate his eye for beauty and celebrate his talent.
Houston also works regularly with leading celebrities such as High Jackman, Emma Watson, Jessica Alba, Claire Danes, Cate Blanchett and Jennifer Lopez.
To date, five award winning books have been published on his work with exhibitions being held in Europe, Asia, America and Australia.
Trade and Volume discounts are also available for Interior Designers & Developers.
For further information, please contact Michael Dimopoulos – Co-Founder Head of Operations and Sales – James Houston Design via michaeld(at)jhdinc(dot)com [END]