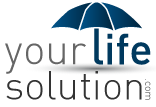 Clearwater, FL (PRWEB) December 13, 2014
YourLifeSolution.com, an online life insurance service which allows consumers to instantly compare life insurance rates from competing carriers, is today announcing its ongoing monthly donation commitment to The American Red Cross in 2015. The founder of YourLifeSolution.com, Eric Smith, has been a consistent donor to The American Red Cross since 2011. "Many charities are dubious or have less-than-necessary goals. The American Red Cross has one of the most pragmatic and necessary agendas within the World of charity and they deserve consistent support from more Americans," said Eric Smith, the independent life insurance agent of YourLifeSolution.com.
YourLifeSolution.com is encouraging all able Americans to begin donating on a monthly basis to The American Red Cross. Those willing to begin their own commitment to the organization can do so at this link: https://www.redcross.org/quickdonate/index.jsp?donationProdId=prod10001&campaignId=4100008&flow=oc3
YourLifeSolution.com encourages all Americans to research their life insurance options within their online life insurance service. Information can also be obtained by phone from Eric Smith at 888.374.2764.