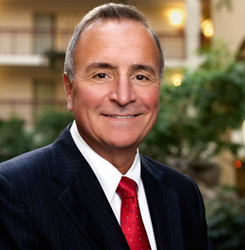 We have found that the enemy of quality is variability
Tiburon, CA (PRWEB) December 16, 2014
Over the past 39 years, NES Health has addressed and resolved performance issues in hundreds of emergency departments across the nation, from quality of medical care to patient satisfaction. Its findings have been translated into an innovative suite of tools, systems, and programs that enable hospital leaders to correct deficiencies and enhance the patient experience.
NES Health, a leading national provider of outsourced emergency physician staffing and management services for hospitals, announced the use of new software technologies to solve one of the biggest challenges in emergency departments today: eliminating variability in the delivery of emergency care. The company's new programs for educating staff in best practices, and monitoring their performance in real-time, utilize new computer technologies to eliminate variability, thereby improving quality, patient safety and patient satisfaction.
NES Health is now using software platforms developed by Qualitick, an analytics technology provider based in Tampa, Florida, and Prista Corporation based in Austin, Texas. According to Thomas Zguris, MD, MBA, FACEP, President and CEO of NES Health, "High quality care means delivering the finest patient experiences using evidence-based practices, and resource management using performance analytics that are as close to real-time as possible. These two technology partners provide us with valuable tools that have been unavailable until now."
Dr. Zguris states, "We have found that the enemy of quality is variability. Through the new programs we have developed for our emergency department staff, we educate everyone to use best practice standards and also utilize new computer technologies to monitor clinician performance in real-time. By so doing, we can eliminate much variability in care and patient experience, and thereby improve not only quality and safety, but patient satisfaction, as well."
Emergency departments are seen as "the front door" to every hospital, and patients often choose which hospital to frequent based on their personal experiences in them. Keri Gardner, MD, MPH, FACEP, NES Health's National Director of Quality and Patient Safety says, "The emergency department is a highly visible part of hospitals. Everything touches emergency medicine, and emergency medicine touches everything else."
Adds Chris Pepin, RN, CEN, CCRN, NES Health's National Director of Clinical Services, "These new technologies make rapid, consistent improvements in emergency care a reachable goal for emergency departments of all sizes, whether rural or urban, and are tools which every hospital will need and demand."
About NES Health
NES Health (Tiburon, CA) is one of the leading providers of outsourced emergency physician staffing and management solutions for hospitals in the United States. It also supplies clinical staffing for government entities, including the US military and Veterans' Administration, providing a wide spectrum of trained subcontract healthcare specialists throughout the United States, Europe and worldwide. For more information about NES Health, visit http://www.neshealth-care.com.