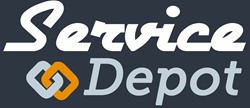 "Service Depot can play a key roll in connecting service providers with new clients and connecting potential clients with service providers as the type of work within the industry changes, reshapes and shifts."-Tom Margarido, CEO, East Point Systems
EAST HARTFORD, CT (PRWEB) December 18, 2014
East Point Systems, the leading software and data communications provider for the default mortgage field service industry, is proud to announce the launch of its new sister company website, ServiceDepot.com. This new Business to Business matchmaker streamlines and expedites the process of connecting buyers and sellers of services in the default mortgage field service industry by offering companies a pre-qualified network of members. Service Depot raises the bar by eliminating the need to sort through endless resumes and advertisements. Instead, post a job and quickly find a qualified contractor, or register as a contractor and promptly find work with a reputable company. Best of all, you can become a Service Depot member at no charge.
"A few years ago I received a call from a bank," said Dan Allen, President of Service Depot. 'We have a violation at a property and it needs to be resolved by tomorrow at 10:00 A.M. before we go to court.' Since it was my customer and I wanted to be their 'go to' guy, I said yes. Once I received the work order I understood why no one else wanted to perform the work for the bank. Instead of boarding windows they needed someone to brick the windows shut. Pretty absurd, but in that particular city, that was the rule at the time. How would I find a qualified person in a short period of time to resolve what was now my problem? This is just one of the reasons why we created ServiceDepot.com."
What sets Service Depot apart? No other website offers a free network of pre-qualified (licensed, insured, etc.) vendors and contractors to choose from at a moment's notice. Whether one is a contractor looking for a new opportunity or a National, regional or local buyer looking for a contractor to fill an emergency request, Service Depot gets a client connected to the right people quickly–at no charge.
To participate in the free network, new service provider members complete a profile outlining their industry, services provided, area(s) of coverage, trade licenses, insurance coverage levels and other qualifications. When a National, regional or local company submits a request for a service provider, they will only receive responses from qualified contractors. Vendors and contractors can grow their business faster than ever before as they build their "trusted connections" within our network. Service Depot has changed the way companies do business by essentially eliminating the time-consuming tasks of finding a qualified service provider or finding work.
Tom Margarido, CEO of East Point Systems, said, "Service Depot is a unique tool for contractors, national field service companies and regional field service companies. Service Depot not only provides opportunities and resources inside and outside of the mortgage field service industry, but the release of this tool comes at a time when the mortgage field service industry is in transition. Service Depot can play a key roll in connecting service providers with new clients and connecting potential clients with service providers as the type of work within the industry changes, reshapes and shifts."
Service Depot is a new sister company of East Point Systems. East Point has been the leading field service software solutions provider for the default mortgage field service industry since 1996. Our experienced team has been developing software for Fortune 500 companies and businesses for over a decade. Service Depot is building on that success by delivering a much-needed network of national/regional/local field service companies and licensed, insured field contractors that breaks down the barriers to connecting with the right partner. Service Depot has successfully accelerated the speed of doing business. Future goals of ServiceDepot.com include diversification into other industries and expansion into the global market.
Please visit our website at http://www.servicedepot.com.
For More Information, Contact:
Dan Allen
President
East Point Systems
290 Roberts Street, Suite 205
East Hartford, CT 06108
860-761-0001