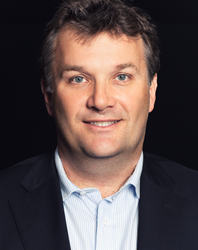 ACORPP is committed to offering a 'no surprises' approach with each of our clients
Chicago, Illinois (PRWEB) December 22, 2014
ITRA Global, one of the largest organizations dedicated to representing tenants and occupiers of commercial real estate, has further expanded its global reach with the affiliation of two new offices in Perth and Brisbane, Western Australia, reports Mylinda Vick, CCIM, Chairman of the ITRA Global board of directors.
ITRA Global / ACORPP (Australian Corporate Property and Projects), is a specialized and totally independent consultancy company providing property services to a wide range of clients in the private and government sectors. ACORPP brings together a team with the expertise, experience and commitment to deliver a premium standard of service to our property advisory and project management clients. This team provides their clients with solutions to a range of property needs and challenges. "Our team remains at the forefront of the property market through constant analysis of current market conditions and developments and by engaging with relevant agencies and professional bodies in the industry," stated Justin Boelen, Director. "ACORPP is committed to offering a 'no surprises' approach with each of our clients."
"Having met Justin Boelen recently at our Salt Lake City General Conference, we are delighted to have this prestigious firm added to ITRA Global," said Mylinda Vick. "The Perth and Brisbane markets are very important markets to have added in order to better serve our clients, and we feel confident that we have chosen a group who is truly dedicated to tenant advocacy and who will represent our organization well."
ITRA Global is one of the largest commercial real estate organization devoted to representing corporate tenants and buyers. With coverage in major markets around the world, ITRA Global consists of seasoned professionals with an average of twenty years experience and is differentiated by its focus on advocacy for the corporate tenant and buyer. Clients benefit by having an experienced professional as their trusted advisor -- conflict-free representation with total objectivity.
To reach ACORPP or for more information about ITRA Global, visit the website or contact Beth Wade, Executive Director, at 1.706.654.3201.