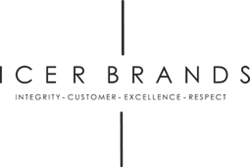 Simparel will give us a significant boost in providing us with greater visibility and control over our key business metrics.
New York, NY (PRWEB) December 17, 2014
Simparel, Inc. (http://www.simparel.com), a leading developer and marketer of next-generation business solutions for fashion and consumer goods brands, manufacturers and vertical retailers, announces that ICER Brands, LLC has selected the Simparel® Enterprise software solution to replace the legacy ERP system at their New York, New York headquarters. The new system promises to streamline operations, improve process controls, and support future business expansion.
According to ICER Brands CFO/COO Max Anteby, "As our business grows so does our need for accurate, timely information. We're confident that Simparel will give us a significant boost in providing us with greater visibility and control over our key business metrics. This, as well as helping us to increase the efficiency of our operations, will allow us better serve our customers and support our continued growth."
In addition to replacing the core ERP requirements for the business, ICER Brands will initially focus on leveraging the Supply Chain Management (SCM) capabilities of Simparel Enterprise to improve tracking and transparency of global sourcing programs. Advanced Warehouse Management (WMS) tools built into the all-in-one solution will help improve inventory control and distribution processes to speed accurate and timely deliveries to a diverse retail customer base.
"We are looking forward to ushering ICER Brands into the next generation of ERP," said Simparel SVP Sales and Marketing John Robinson. "Like many other growing apparel and fashion-related businesses, they have recognized the need for a more supportive and responsive IT platform that can efficiently and effectively support expansion. We are pleased to be selected and are confident in our ability to deliver on the current and future needs of ICER Brands."
About ICER Brands
An acronym for Integrity, Customer, Excellence and Respect - ICER is a leading apparel marketer, manufacturer, and multi-tier distributor with a focus on young men's and women's trend-driven fashion. ICER has successfully developed categories of top brands including Levi's, Rampage, UNK NBA, as well as scores of retail Private Label programs. Our in house brands include Brooklyn Cloth and The Narrows. ICER corporate headquarters and showrooms are located in New York City. For more information, visit http://www.icerbrands.com.
About Simparel
Designed for the apparel, footwear, accessories, home furnishings and other soft goods industries, Simparel empowers brands, manufacturers and vertical retailers to reach their full potential by accelerating and improving performance across the entire business and global supply chain. The Simparel Enterprise Solution provides global process visibility, control and collaboration by combining traditionally independent Product Lifecycle Management (PLM), Sourcing & Supply Chain Management (SCM), Materials Requirements and Manufacturing Planning (MRP), Electronic Data Interchange (EDI), Warehouse Management (WMS) and other productivity tools into a single, fashion-focused business system.
The fully integrated end-to-end functionality of Simparel keeps teams and vendors working on the same page. Real-time visibility into product development, orders, inventories, production and supply chain processes enables users to make more informed decisions - faster - across the entire business. The next-generation Simparel software architecture is simpler to deploy and offers greater scalability, performance and total cost of ownership than traditional enterprise solutions. Clients routinely report cost reductions and increased agility and responsiveness across their product development, sourcing, manufacturing, distribution and other business processes with Simparel. For more information, visit http://www.simparel.com.