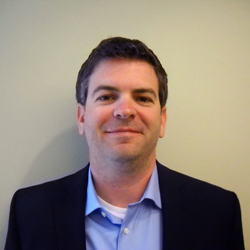 "We have invested in developing the skill sets of our technical people to understand our customers' needs," said Steve Johnson, President of Corus360. "By doing so, Corus360 has built enduring and trusting relationships with our customers."
Atlanta, Ga. (PRWEB) December 22, 2014
Corus360, an IT Solutions Provider based in Norcross, Ga., continues its expansion into the West by opening an office in Denver on the first day of December. The 2,500 square foot office space is located at 6430 South Fiddlers Green Circle, Suite 440, Greenwood Village, Co. In addition to the office, Corus360 promotes Seth Siders to the role of Director of Services Western Region.
Though the office space is new, Corus360 is no stranger to the Denver area. Since its first appearance to the Denver scene in 2013, the technology company has left a $10 million footprint in Colorado.
To further support its continued growth, Corus360 promotes Siders, currently Solutions Architect, to Director of Services Western Region. With over fifteen years of experience in IT, Siders has refined his technical expertise through several complex consulting initiatives. He has served in several roles throughout his career, ranging from Software Developer to IT Director for a $300 multimillion construction company.
"In these difficult times, businesses are transforming and moving to the Cloud. Customers want a solution provider who understands their technology and will help them during their Cloud transformation process," said Steve Johnson, President of Corus360. "We have invested in developing the skill sets of our technical people to understand our customers' environments and needs. By doing so, Corus360 has built enduring and trusting relationships with our customers."
As Director of Services Western Region, Siders' responsibilities encompass the coordination of pre-sales and post-sales engineering support and professional service activities. Siders is a subject-matter expert who works closely with the Sales Team to design and deliver IT solutions to his clients that solve a wide range of business challenges.
"I'm very excited to join the Denver team and at the prospect of being able to expand upon our existing successes in the region," said Siders. "By building relationships and gaining a deeper understanding of the challenges our customers face, Corus360 will continue to deliver solutions that solve those challenges and ensure the mutual success of our company and clients throughout the region."
About Corus360
Corus360 is a technology consulting and solutions company with more than ten years of success delivering infrastructure solutions, recovery, and consulting services that help organizations reduce costs, increase efficiencies, and maximize productivity. We specialize in best of breed infrastructure solutions, IT management consulting, IT staffing, application development, Data Center technologies, disaster recovery, managed services, and enterprise applications. For more information, visit http://www.corus360.com.