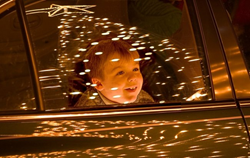 Pine Mountain, GA (PRWEB) December 22, 2014
"We are so excited that Fantasy In Lights continues to be recognized as leader in light displays. And, to finish in the top five is even better news. We appreciate everyone who voted and everyone who visits Fantasy In Lights and Callaway Gardens. That support allows Callaway Gardens to continue its mission of environmental education, and to be a haven for guests to enjoy year-round for visits, meeting, weddings, to play golf and more," stated Edward Callaway, president and CEO of Callaway Gardens. "And, to win two 10Best categories in 2014 – this one and the 'Best Public Gardens' category this past Spring – is such an honor."
The full list of winners can be viewed at http://www.10best.com/awards/travel/best-public-lights-display/. Nominees are chosen by a panel of relevant experts which include a combination of editors from USA TODAY; editors from 10Best.com; relevant expert contributors; and sources for both these media and other Gannett properties. The nomination panel for each award category is displayed on its associated contest page. All voting is digital and the 10Best Readers' Choice Award contest is accessible on the 10Best.com website.
"USA TODAY is thrilled to have this method of sharing what 10Best and USA TODAY readers and users love most," said John Peters, president of USA TODAY Travel Media Group. "Our readers are well-informed, well-traveled and opinionated. At the end of the day, content on our platforms is a reflection of them. A destination, organization or business which finds itself the recipient of a 10Best Readers' Choice Award has really accomplished something."
10Best.com provides users with original, unbiased, and experiential travel content of top attractions, things to see and do, and restaurants for top destinations in the U.S. and around the world. The core of the site's uniqueness is its team of local travel experts: a well-traveled and well-educated group who are not only experts in their fields - and their cities - but discriminating in their tastes. These local experts live in the city they write about so the content is constantly updated. In 2012, 10Best.com averaged more than 700,000 monthly unique visitors generating approximately 28 million page views. It was acquired by USA TODAY in January of 2013.
Fantasy In Lights is available nightly through Dec. 30, 2014. Overnight packages and tickets are available at http://www.callawaygardens.com/fil or call 1.800.463.6990. Advance ticket purchases are recommended.
Media Contact Information:
706-663-5187
rcrumbley(at)callawaygardens(dot)com
About Callaway Gardens
For more than 60 years, Callaway Gardens has provided "a place of relaxation, inspiration and a better understanding of the living world" for millions of visitors. Owned and operated by the non-profit Ida Cason Callaway Foundation, Callaway Gardens includes a garden, resort, preserve and residential community on thousands of acres in Pine Mountain, Georgia. Highlights include a butterfly conservatory, horticultural center, discovery center, chapel, inland beach, nature trails and special events throughout the year.
In addition, Callaway Gardens offers nearly 80,000 square feet of meeting space, 689 guest rooms, restaurants, shops, golf, tennis, fishing and more.
Five unique, close-knit residential communities — with custom home sites, lakefront properties and cottages on the golf course — offer an ideal home away from home or full-time residence.
Callaway Gardens is home to a forest preserve which is under conservation easement. This conserved, sustainably-managed land is used for biological studies and environmental education programs.